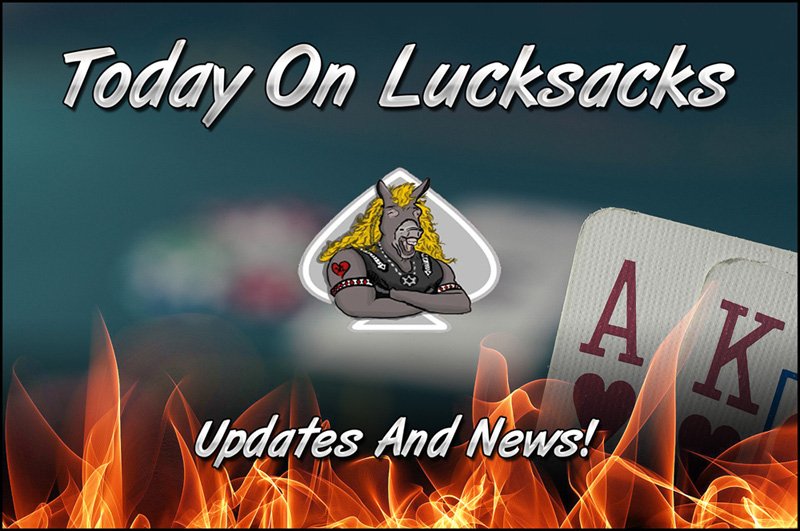 9/12 Freerolls, Updates, and More from the
Steem Poker Leagues.

The SPL @pcste 10 SBD & the @followbtcnews 5 SBD Freerolls are happening today. Make sure that you play, and support our sponsors!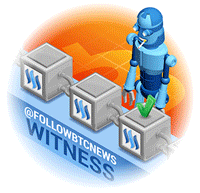 Play The Scorum.com Weekly 50 SCR Freeroll Tonight At 7 PM CST! Signup On Scorum Today To Win SCR.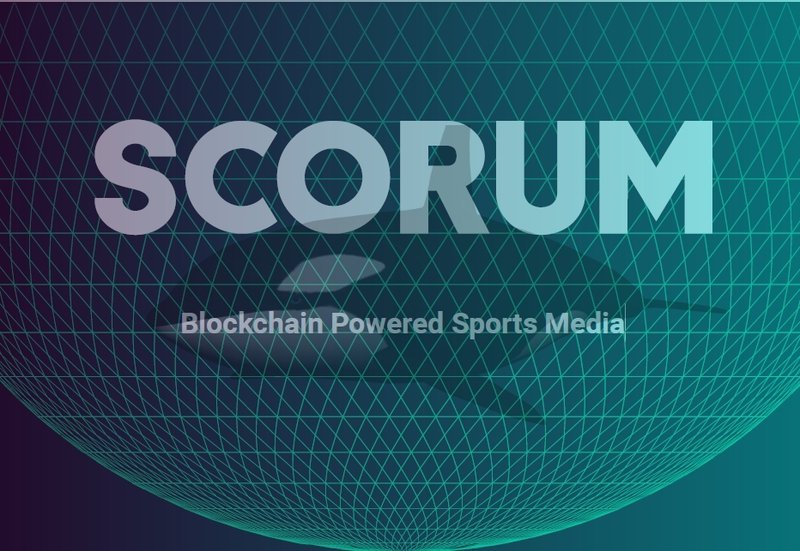 Updates, News, and Notes
Be sure to check out the post about donating here or go directly to the blog page at Lucksacks for donating and getting your Lucksacks Tokens

Steemfest Ticket Finale - 9/15! Win a trip to Steemfest. Sponsored by @anomadsoul and @blocktrades.

The SPL .2 WTA Horse Tournament is sponsored by @coinbelly @chops316 and @inthenow. Make sure you play, and show some support.

Jump in and play the new Lucksack Token KO Tourneys happening every two hours

Get into the 50 SBD Satellite Games... and win your way into the 50 SBD Game!

Also check out the BRO Sports 20 Satellite and the Micro KO Tourney too. Feel free to hop in on a game or two! :-D

Vote for @pcste and @followbtcnews witnesses below when ya get a minute, show your support for our sponsors!

Today's Freerolls: Wednesday, Sept 12th
12:00 PM CDT: SPL .20 SBD HORSE WTA Freeroll (16 Players Max)
3:00 PM CDT: SPL Wednesday @followbtcnews 5 SBD Freeroll
4:00 PM CDT: SPL @pcste 10 SBD Freeroll
7:00 PM CDT: Scorum.com Weekly 50 SCR Freeroll
Tomorrow's Freerolls: Thursday, Sept 13th
12:00 PM CDT: SPL .20 SBD HORSE WTA Freeroll (16 Players Max)
3:00 PM CDT: SPL @oendertuerk 2.5 SBD Freeroll
6:00 PM CDT: SPL Thursday @followbtcnews 5 SBD Freeroll
Also, join ongoing Sit &Go's and tournaments throughout the day. To find out when these tournaments are happening in your time zone, use this time zone converter.

Yesterday's Winners: Tuesday, Sept 11th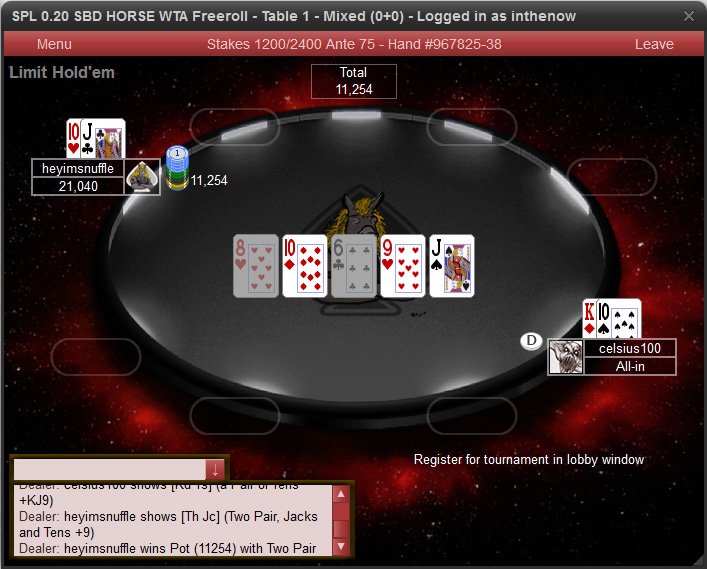 Final hand of Limit Holdem
@celsius100
goes all in with K 10o,
@heyimsnuffle
calls with 10 Jo and brings home a win with two pair 10's and J's. Congrats
@heyimsnuffle
!
---
SPL 1 SBD Horse with Hoodish Freeroll - @homesteadlt
No image for this one, big congrats to
@homesteadlt
taking home a win!
---
No image for this one, sry. A Big Congrats @four20 on the Win!
Tourney Prize Winners
four20: 2.25 chips
celsius100: 1.40 chips
potplucker: 0.85 chips
coinbelly: 0.50 chips

Join Lucksacks today to play!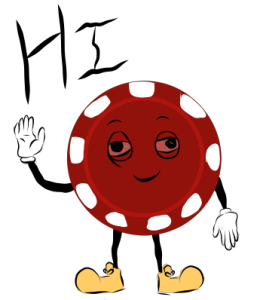 How?
Have a Steemit Rep of 35 or More, be a Good Steemian and Not A Scammer or a Sockpuppet OR a Script Kiddie!
Register at www.lucksacks.com!
Join our discord server and DM me, @bethalea to join Lucksacks!
Play!
Win SBD's!
Enjoy Fame and Fortune! (this is not guaranteed, just a hope from us to you!)

Please comment and/or trash talk below... and hit that upvote button! A resteem would be kindly appreciated as well.
Don't forget... Show some Luv to the Witnesses, Sponsors and Tournament Hosts!
See you all at the tables -
@inthenow

Support Those Who Support the SPL!
@ats-witness - @pcste - @followbtcnews
@adsactly-witness - @curie - @enginewitty
@ro-witness - @aggroed - @yabpmatt