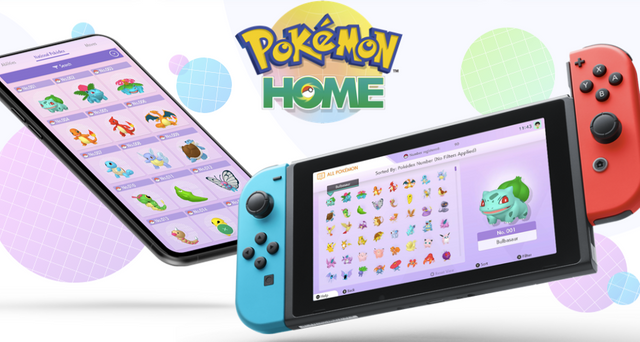 The cloud-based service, which will replace the former Pokémon Bank on Nintendo 3DS, has officially launched on both Nintendo Switch, iOS, and Android.
The Pokémon Home App is free to download, but caps out at a 30 Pokémon transfer limit. In order to transfer all your Pokémon you'll need to avail the premium plans available; $2.99 for one month, $4.99 for three months, and $15.99 for twelve months.
This will be a stark contrast from the previous platform, mainly because the new app comes with a premium subscription option, while not adding anything too substantial compared to Pokémon Bank.
Along with that, there will be differences between the Nintendo Switch version and mobile versions when it comes to function availability. Nintendo Switch versions will not have trading, receiving mystery gifts, and Checking Battle Data and News functions. Meanwhile, mobile versions won't allow you to move Pokémon from the Switch games or exchange Pokémon Home points for Battle Points
You can read more about Pokémon Home on its official website here: home.pokemon.com.