Brand new app that appeared just few weeks ago can be compared to the nuclear bomb – the explosion involved the whole planet. The Renaissance of the old game – Pokemon – conquered the world. It is unbelievable – thousands of people all over the world are in the pursuit to catch the best pokemon and to build the best team. You can walk for miles in the pursuit for the character – when it appears on the screen, you throw the ball and it catches the animal.

 It is like an epidemy – involves everybody – no matter whom you are – super star in football, Hollywood actor or somebody else. If you start playing, you stuck there. Even the best player of the France - Antoine Griezmann – started playing it.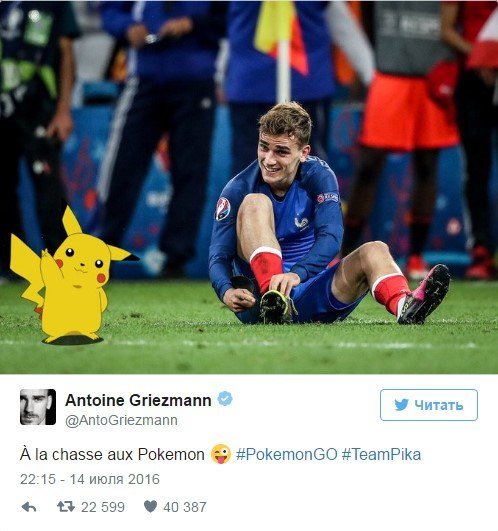 If you want to follow the mainstream and catch your Pikachu – download the game and start. Be success !!!