In Pokemon GO game has different Pokémon . Some caught on every corner , others - are only given very successful players in a single copy . New application PokeNotify - a great helper players Pokemon GO on Android. It will allow you to outwit all and the first to catch the most valuable monsters .
 The full name of this app - Notifications for Pokemon GO, and it fully describes the purpose of this utility . Yes, it can help to be notified when relevant to you Pokemon in close proximity to you. And it does not need to keep constantly enabled game itself Pokemon GO on your Android smartphone and put the battery !

However, for some reason the app was removed from Google Play catalog.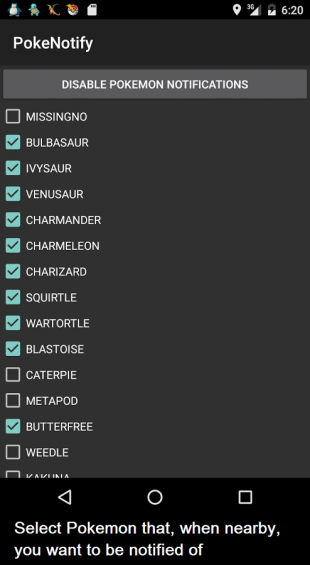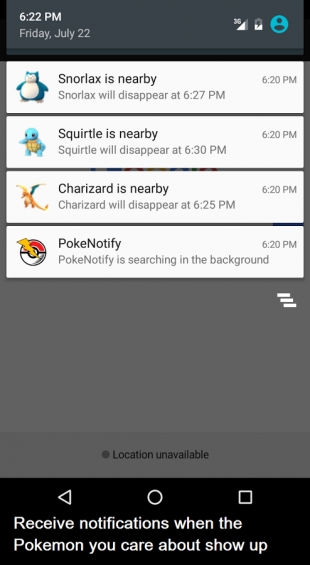 But the most beautiful thing in this program - that it allows you to select Pokemon , the appearance of which you will be notified . Thus it is possible to cut off the communication of those monsters that you already have , and hunt only those worth your attention.
In addition to displaying the notification , the application is also able to map a specific location you are interested in individuals and how much time is left before her disappearance. You just have to follow the specified points including Pokemon GO and catch Pokémon .
 
It remains to note that the program does not require PokeNotify for your account Pokemon GO or any personal data . Therefore, it is perfectly safe to use and will not lead to the fact that you are banned game developers .