Pohang Station
I visited Pohang Station to take KTX (Korean Trail Express, South Korea's high-speed rail system). The station was built in April, 2015 . It's just new building, not much since it was built.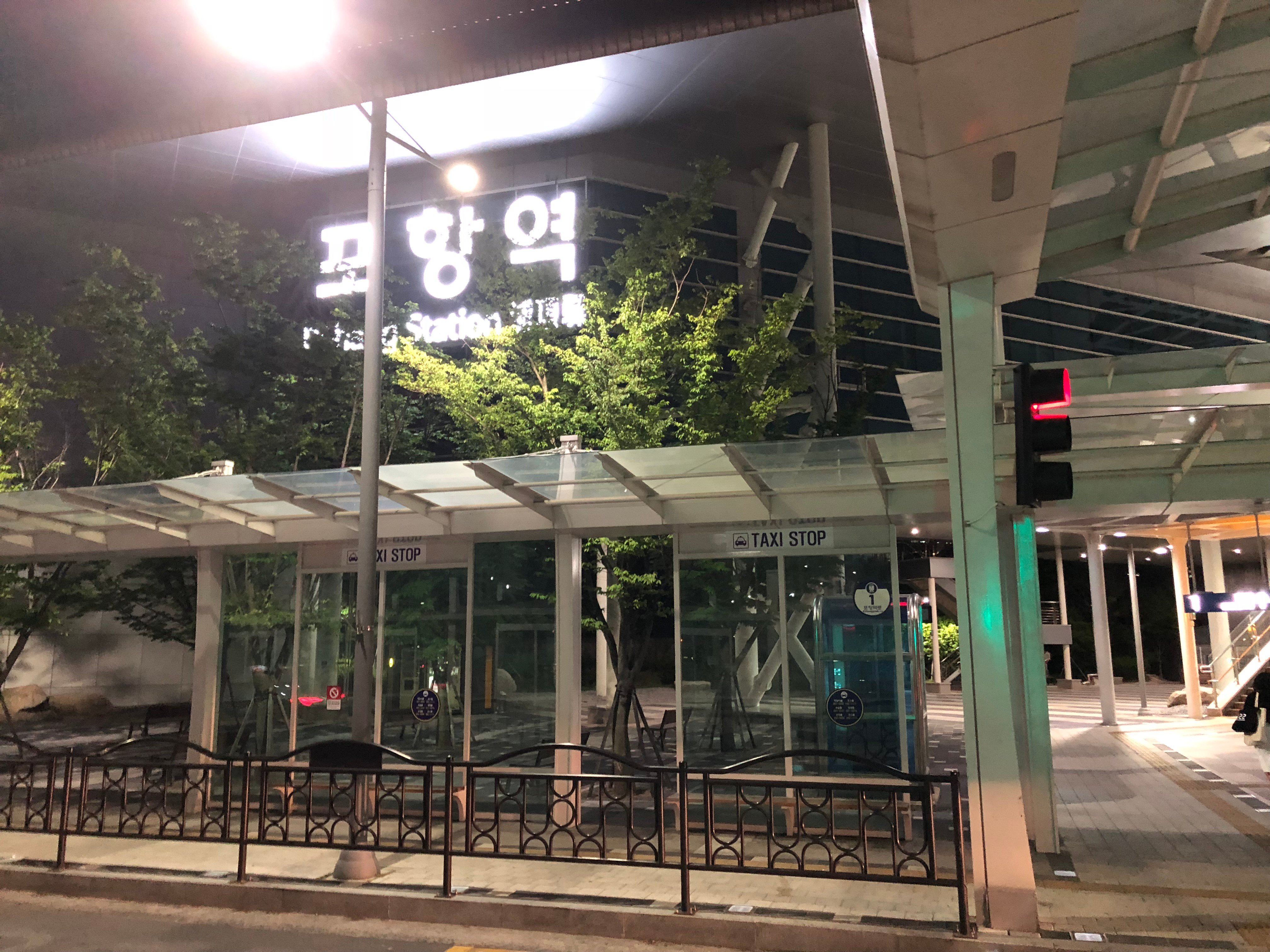 Since it was almost 9 PM, there were not many people to take KTX.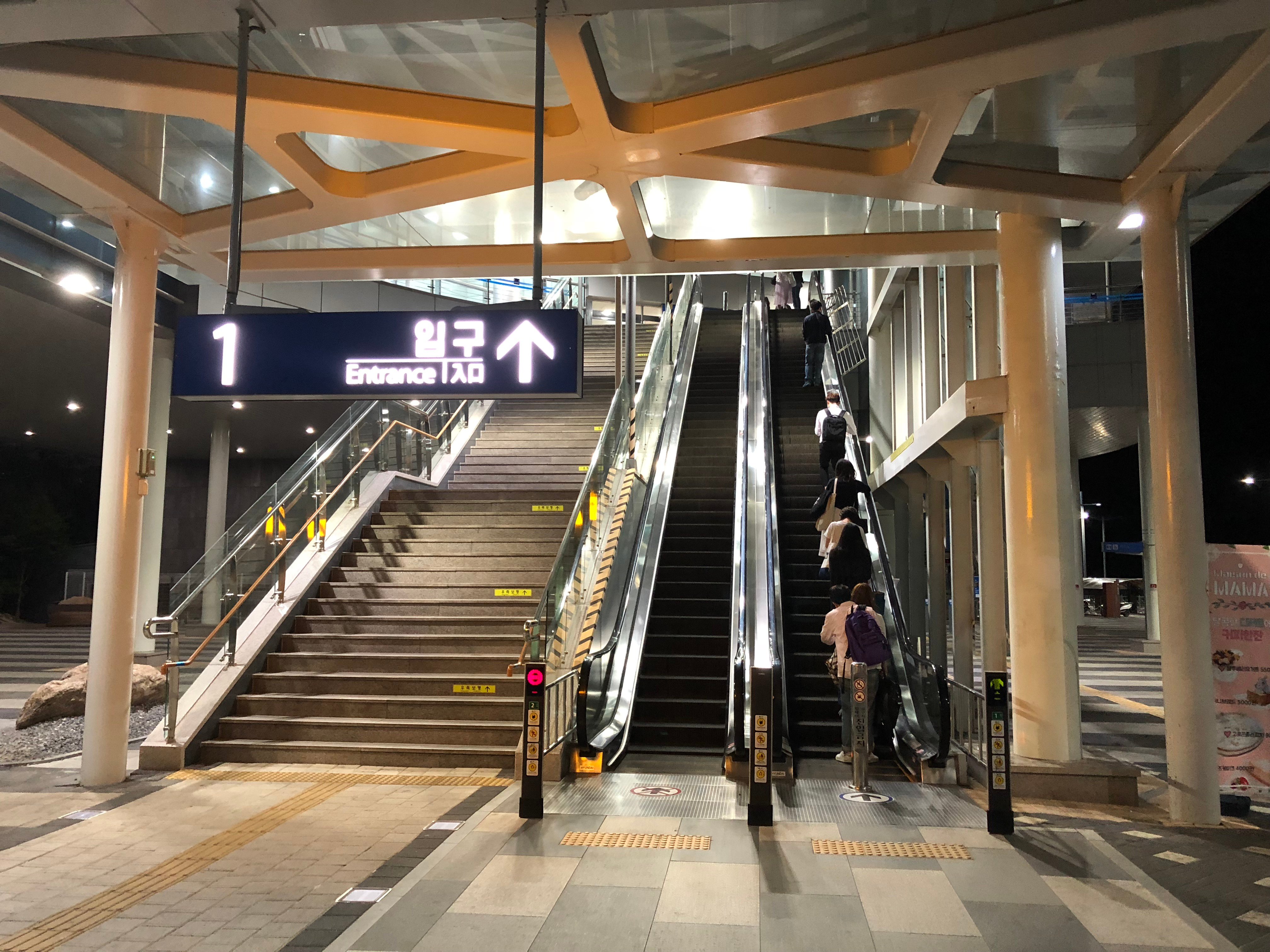 Inside of station, there is a small cafe with a bakery and convenience.
I bought some doughnuts to eat.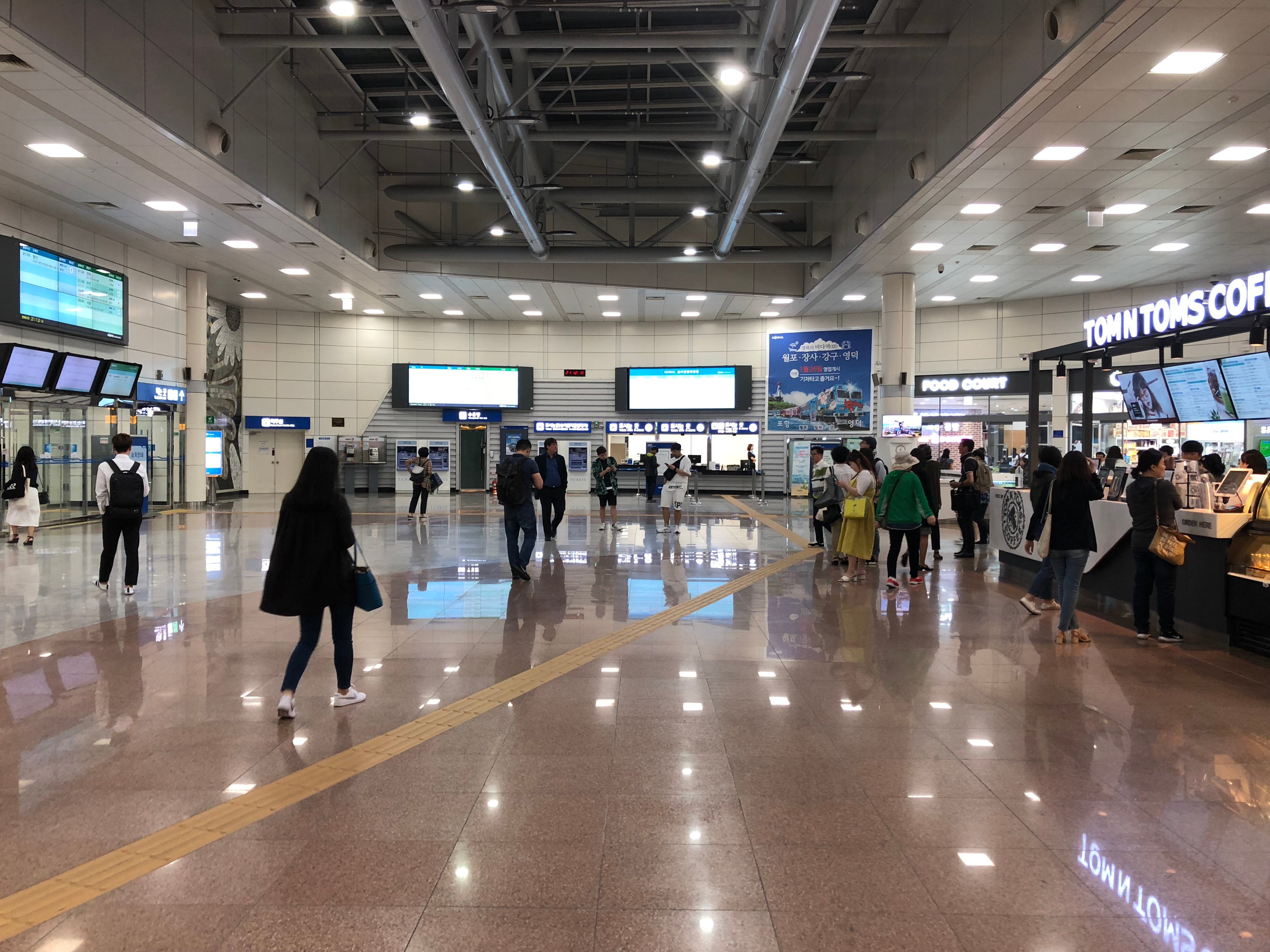 It was the World Cup season and was broadcasting the World Cup game on all TVs.