Shiny Swablu!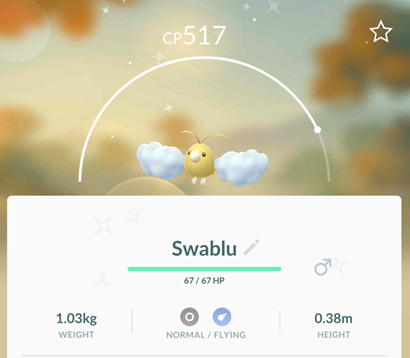 Somehow I managed to snag myself a shiny Swablu right after the last wave of Gen 3 was released! I didnt even know that it was a shiny at first as I've never seen one before. Only until I caught a second one did it occur to me. Haha.
Now I'm tempted to grind to 400 candies so that I can evolve this guy. What do you guys think?
Here's a picture of a regular Swablu. It's actually blue! lol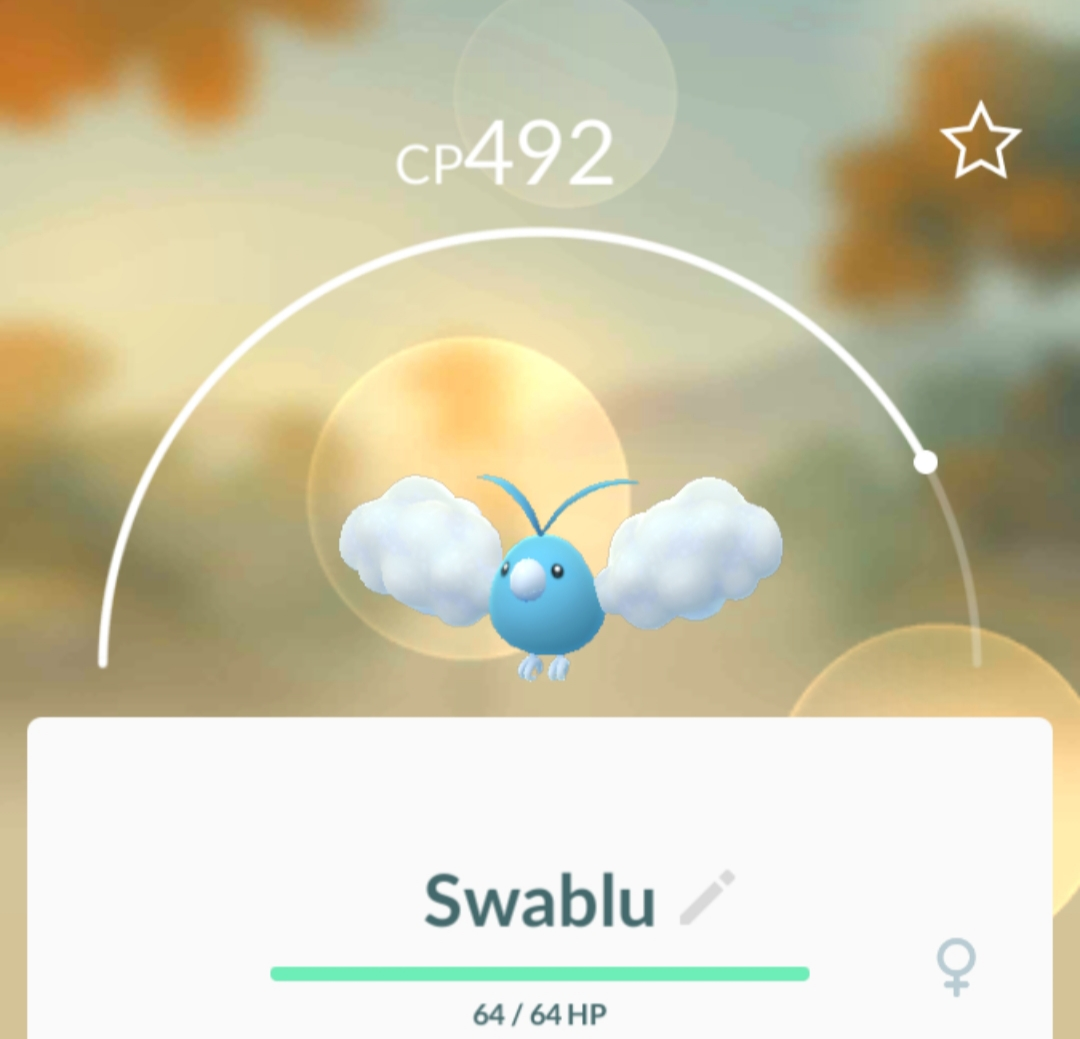 A meme because memes are awesome.