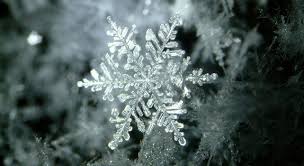 Snowflake

It started with a snowflake; delicate, pure, floating out of distant sky.
Settling on an ancient mountain, joined by billions as heavens turned white.
Crystallizing on those slopes, radiant, blinding, as storm passed by
Sun returning, bathing landscapes in powerful, glorious light. A trickle.....
Down the mount the trickle grew; laughing, singing, joyful as it found its way
Through crevasses, over cliffs, calling brethren to its side
Icy streams and babbling brooks leap waterfalls, rainbows displayed
Joining forces, raging rivers emerge on which the snowflake rides. A torrent....
Out of forests onto plains; surging, swelling, revelling in newfound strength
Pressing 'gainst banks long defined, this artery of life flows on.
Overpow'ring, finally. They know not to what lengths
This snowflake goes to freely roam the road it travels on. A flood....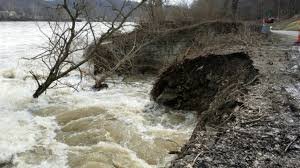 I've always been fascinated by how such tiny beginnings can have immense impacts by the time they're done "growing". This is true in many aspects of life. From this tiny snowflake, to political movements, to even our journey here on SteemIt. Small incremental steps, when added together, can end up yielding world-changing events. We all came into the world in the same way....
I hope you enjoy this. Thanks for reading. And thank you to @terrycraft for putting this contest on. It really is a great thing he's doing to create more art and beauty in this world. I know I, for one, would never have written this poem without this incentive.....and now it's on Steem forever.... 🙇
I got all pictures from GoogleImages.....