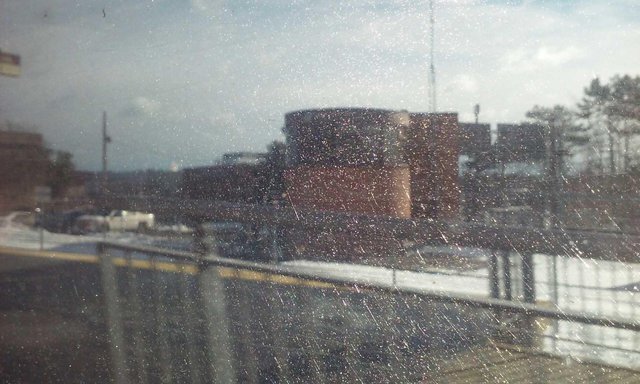 When sun and steel, concrete, and ugly snow
Accumulate and merge and puddle down
The causeways and the through-ways with their low,
Base, inconvenient, soggy, slushy, brown,
Hazardous physicality,
Then must we gird our feet and compromise.
All this shit in our reality
Gives lie to elegant designs and wise
Conceptual ideas. And yet the days
We pass this mess, ignoring its rough story,
Proves they're good enough - in ugly ways -
To concentrate a populace in glory.
Our lives would pass sans company, sans riches,
But for the humble spectacle of ditches.
---
Sonnets have few words. Few words are easier to thumb-type into a phone than many words.
Perhaps tonight we'll have our electricity back, and then I can pen something in honor of electricity and line-men!