Before I sleep,
My God, my thoughts
To you I bring.
It has been tough
To live, to love, to dream
But I waded through the rough.
My heart is broken, yes indeed
But you know I want my words
To fill a heart in need.
You know I seek to worm
My way into love and peace
And this is not just a wishful dream.
I pause my hand
Before your throne,
My prayers squeezed like bands
On models set to pose.
I finger my beads and take my stand,
I whisper it all and hide my sorrows.
I hunger and thirst for a fulsome plan
To take my dreams and make them show.
Love is mine, I claim this hand,
I fill my deck with careful throws.
This world is mine, this pinch of sand
And my words shall saunter with the land.
Hear me father,
As I begin again.
Tell them to gather
As I regain my name.
Fill them with truth and tear asunder
They who seek to uproot our place.
Plant us deep within here and yonder
And give to me the power to rain
On these children the wonders
Of this ball of dust and pain,
Lest they fall down and under
And never ever rise up to conquer.
Bless my words
With love and truth
Lest I'm burnt with worse
And lose that which was mine to chose.
Lead me on like a course
That wanders into the bayous
Of old country where rivers purse
Their lips on the edges of canoes
That dig deep into silt and claw
Out memories; gifts to the moon
And give my words life and light to burn
The fever of hope into the distant morn.
---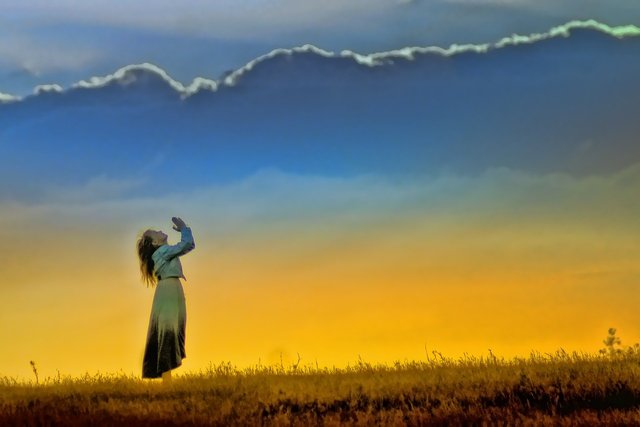 pixabay: Barbarajackson
---
©warpedpoetic, 2019.