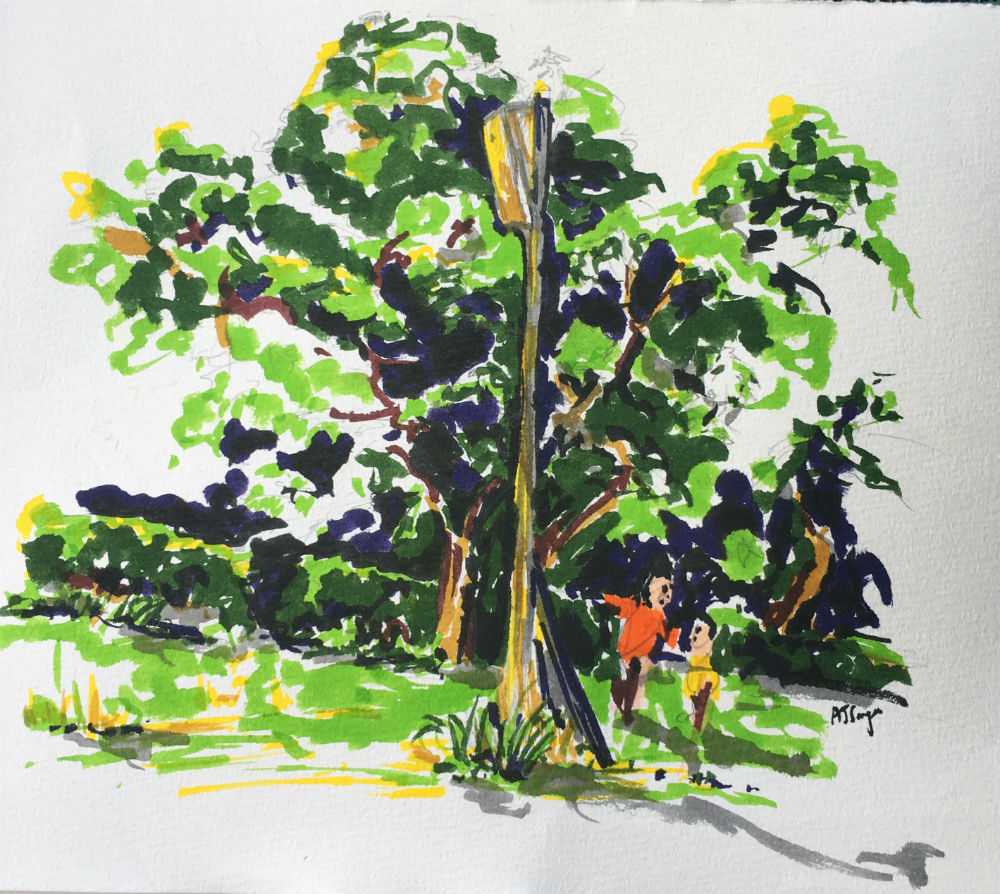 Play Ground
What is more important
than children playing in the park
before summer arrives?
---
haiku by @damianjayclay
artwork by @thinknzombie

Here is the full version. This was my first try at using watercolor brush pens. I didn't use any washes on this at all. I'll keep experimenting and see what they can do. It was perfect weather in the park today. I just had to give it a try. Was a bit nerve wracking drawing in public, but I'm proud of the results (wish I'd not tried to add in facial features though... but you live and learn).
Once again the multi-talented @damianjayclay has kindly crafted some poetry to accompany my scribble. This time it is a haiku which is fitting because this was drawn in a park in Yokohama today. Thanks @damianjayclay I'm really enjoying these collaborations despite being way outside my comfort zone on the public sharing of art. haha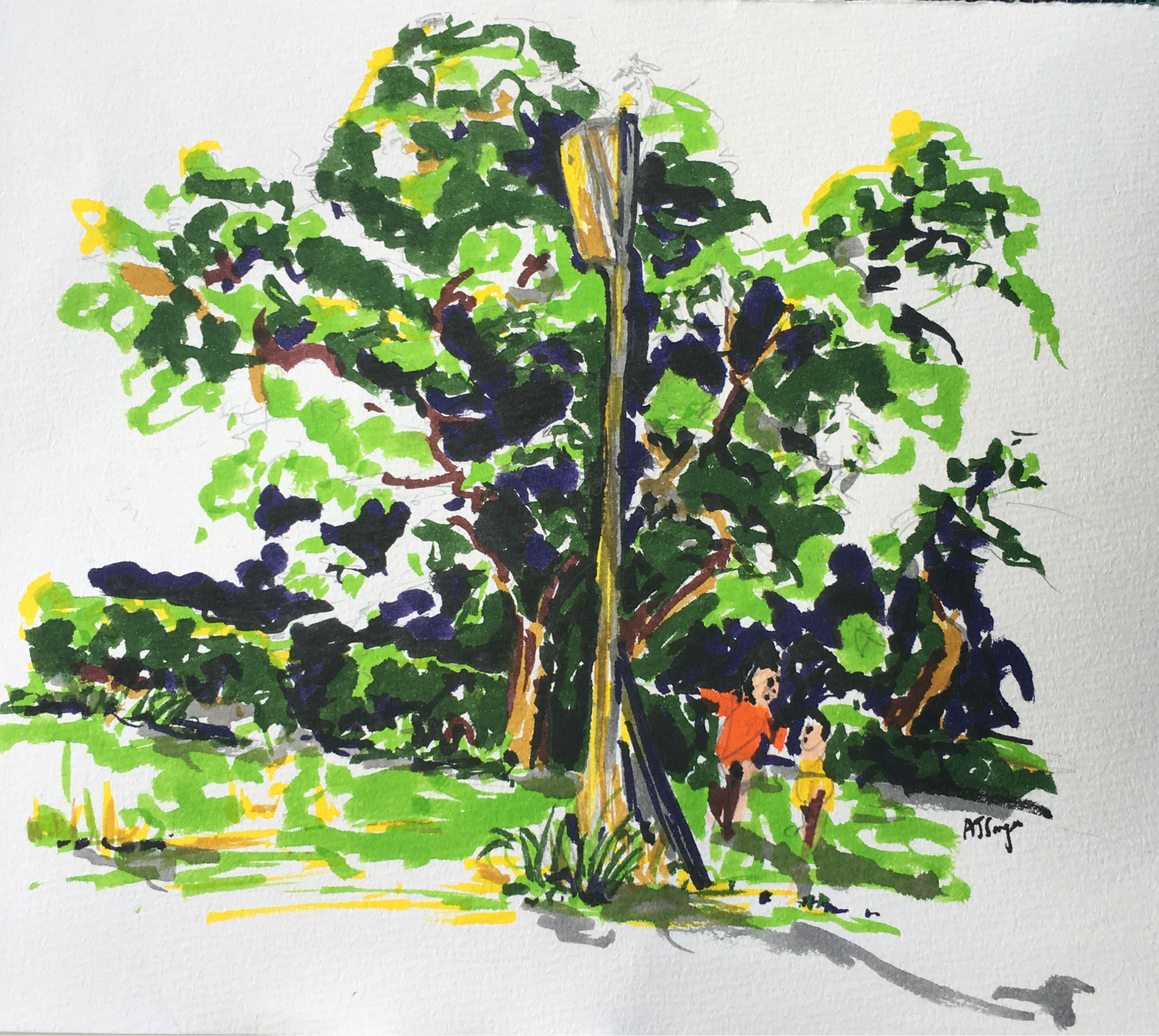 ---