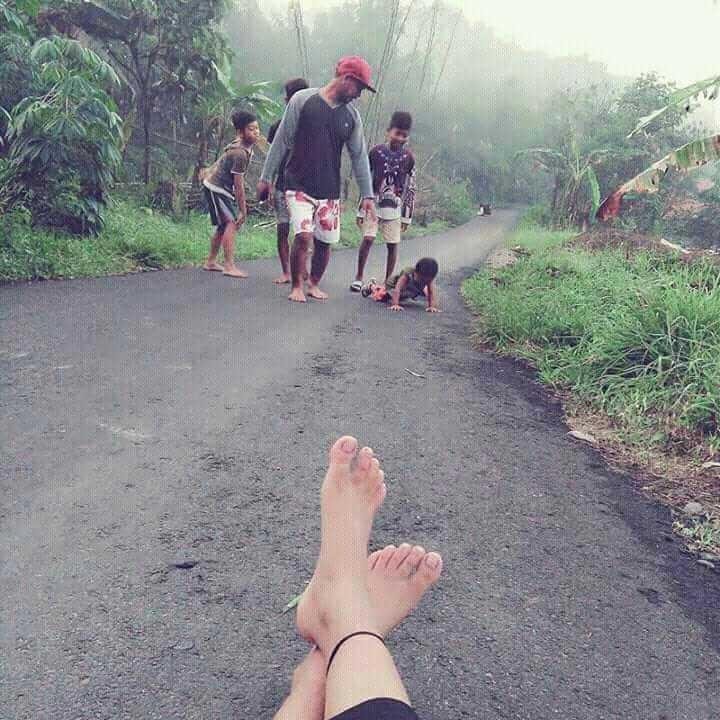 Sunday morning yesterday.
Do not know why I'm interested in photographing it, just spontaneously pingin. Photographing some of the children's poster on the wall of the JCI class, when hanging out and talking with friends including the owner.
A friend also spontaneously commented, "It's different yes, ... we see the poster as usual, but for Cak Su it becomes something that needs to be appreciated"
Poster works by children, with color paper collage techniques and their drawings. There are letters of the alphabet arranged zig zag, there are pictures of various types of transportation, there are colorful paper, there are colorful scratches crayon, all naive style.
Naive children, learning to find their true identity as God's servants, naïve children who are learning to understand the nature of life as noble human beings, naïve children are learning to understand and practice their Lord's message. Learn my child
Later you should be a perfect adult child, who has a good mindset and attitude patterns, has a charming personality, beryakhsiyah Islam and morality karimah. Later you should be children who have knowledge and extensive insight, have tsaqofah and understanding of the Islamic message is steady, and be the bearer of da'wah and the guardian of Islam istiqomah and amanah. Because you are the generation of KHOIRU UMMAH.
Abstinence for the generation of the best people illiterate, color blind, let alone blind sharia. Learn it!
Allow the letters to become a word, stretch the words into sentences, make them into poetry. Beautiful poetry, who worships the Most Beautiful, the meaningful poetry, which reinforces your love for the Creator, Allah SWT. The great poetry, glorifying the treatise of your Lord, the treatise of the chosen man, Al-Mustafa, the Majesty of the Prophet Muhammad.
Make beautiful, great, and meaningful poems, son. Because, someday you are not naive anymore.