The Gallant Quest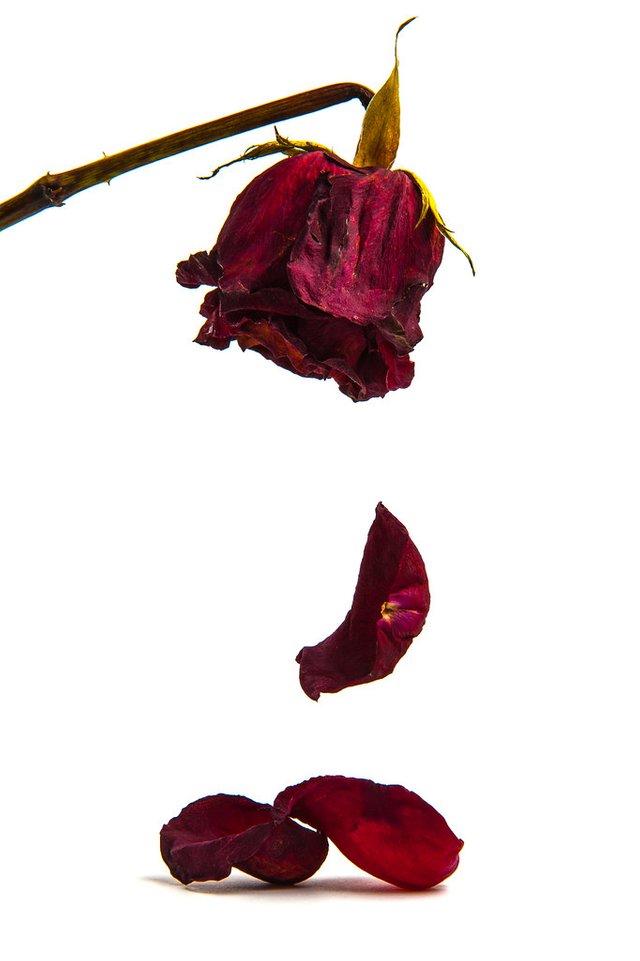 I followed your light and grew weaker, ever weaker.
I had a dream I was running gallantly through the dark, upon whence the moonlight shone.
My head it spun, with pounding flesh pulsing, fighting me, pushing me on.
I heard cries and screams as bullets ricocheted all around me like the hail in my heart does,
And on I ran faster than my feet could, matching the speed of light - chasing the fire.
So much darkness and pain and suffering and manic hysteria driving me under,
The only time the energy changes seems to be when I'm surrounded by you.
I was caught up in all this electricity and my head felt like my thoughts weren't my own,
Who was I to try to hide my mind, my innermost thoughts, all these questions go unanswered.
I remember how I'd shot you down and the way you defiantly stood as the lead pulsed through,
I remember the way I sauntered away as though I'd just won a trophy, packed down the pain.
I convince myself that this is temporary and we'll go our selfish and separate ways,
And the silence encompasses me like the morning sun dapples the horizon - this is you.
I look above as the atmosphere changes from black to blue to bright and my tired body slows,
I seek my resolve in anything I can transport in a vacuum seal to match the reality I'm in.
As I reload my weapon and strap it to my back, I find that I'm no longer fearful of the noise.
With stamina, beatitude, resilience and defiance I hold my head above the storm,
Whilst secretly I'm curious how long this road will wind - will we reach our nirvana?
This quiet desolation moves slow like a gathering wind, lulling me into your path.
I followed your light and my gallantry fell away,and this was where I flew.