"Warm and cold"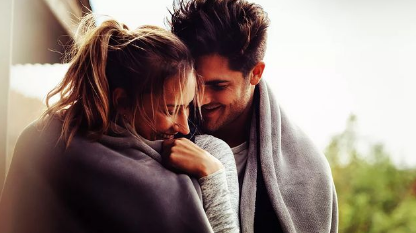 Cold, the one it was that winter night, warm the embrace you gave me to raise my temperature and stop shivering.
You caressed my back, from my neck to my waist, to make me feel the warmth of your hands as they ran over me, and I loved every inch of your path, as if it were your mouth kissing me softly, and there I began to feel your warm embrace and little by little I stopped shivering. You there without stopping hugging me, you pressed me gently, against your chest....With every beat of your heart I felt that I was safe and nothing bad would happen to me.
The night was getting colder and colder and our departure was not over yet....We couldn't wait to cuddle on the couch, in front of the fireplace, with lots of hugs and very warm, like you when you are by my side.
We arrived home and the fire did not wait and was lit with the love we have for each other and we do not talk about sex, but that intense love, which needs nothing more than kisses and warm hugs, for that cold night....Warm and cold perfect combination, with the coldness to the skin and warmth between the arms and there you and me full of love and human warmth....Warm and cold, now I really love winter, but more I love your warmth in my soul and that our love is eternal.