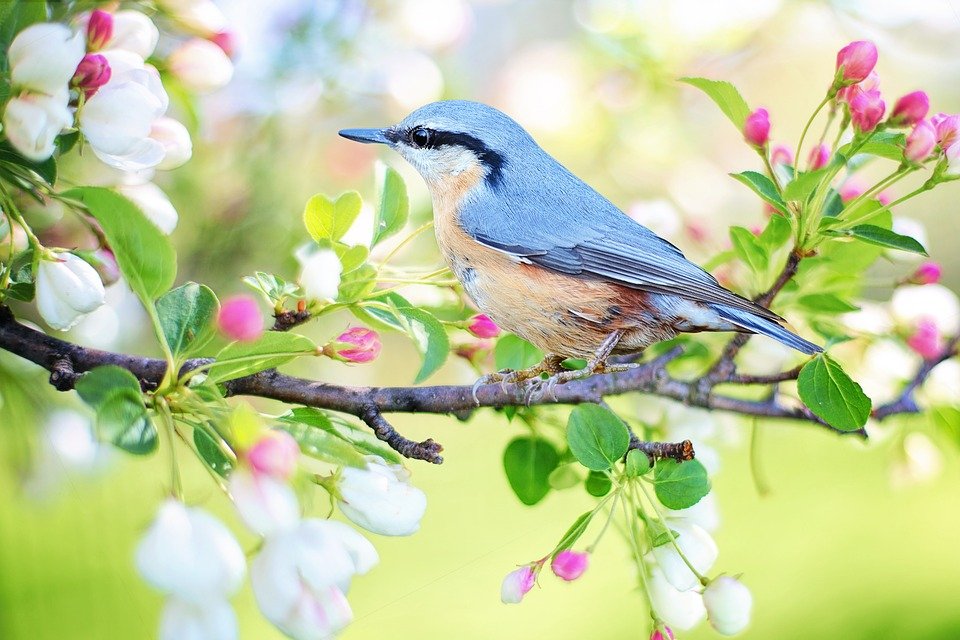 The dawn is breaking, a trill is heard,
It is the morning song of a small bird.
She's singing happily, sings her way,
It is her way to start the day.
And near the tree, she used as stage,
A man opened a window with rage
"Shut up, you goddamn bird, it's 6 o'clock,
I want to sleep. Shoo, go back to your flock."
He yelled and screamed and threw a rock,
Picked up from a flower pot.
The bird has gone, leaving the man alone,
Disturbed by the rock that was thrown.
She moved into another tree,
And continued to sing, to sing with glee.
A man that walked down on the street,
Stopped, to rest his feet,
And to listen this great trill,
Hearing the song he felt a great thrill.
"Amazing. Thank you, little bird,
For this amazing song, I've just heard.
You've made my day more beautiful that it was"
And then he went on his way.
The little bird, extended her wings,
And took on to fly towards the sky.
She didn't sing because she wants to be heard,
She didn't care if the people were angry or content.
The little bird sings because that's how she felt,
She wanted just to sing, not to be perfect.
Image source:Pixabay
---
If you like this poem, please support this humble author with an upvote.