The Fourteenth Art Gallery Tour in Gothenburg 2021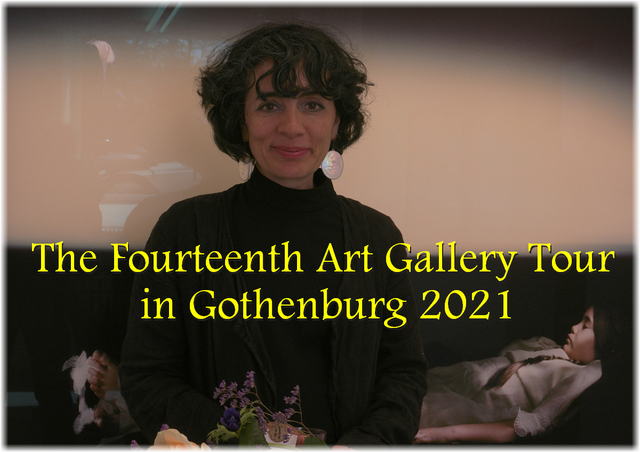 The Photographer Trinidad Carrillo
The Fourteenth Art Gallery Tour 2021
Hello all Art Lovers
This year's fourteenth Art gallery Tour is over and this time four galleries were on our agenda. If you read the guide "Art in Gothenburg", there are several galleries that have moved their openings and exhibition times to another day, probably much due to the ongoing pandemic. That's why it went a wrong with the latest information about this weekend's exhibitions.
Galleri Hammarén shows a group exhibition with the artists Magnus Wallin, Thomas Elovsson and Joachim Carlsson. A common denominator was difficult to see. That was not the original idea but rather a different way of approaching the infinity that is contained in what is called painting.
Gallery Engleson shows paintings in three different techniques "watercolor, acrylic and oil. The artist is Karin Nyberg and the title of the exhibition is "Flowing Colors".
The swedish-peruvian artist and photographer Trinidad Carrillo is up to date with a new exhibition at Gallery Thomassen. The images are magical and the analog photographers stream through dream and wakefulness. Trinidad is educated at the Gothenburg School of Photography.
Fredrik Sundqvist is back at gallery Kim Anstensen (I took pictures at the previous exhibition). Fredrik was born in 1960 and has studied art during the 80s, including at Gerlesborg's painting school. His fictional landscapes take us into the free world of dreams with a surreal expression in the events he portrays.
Hej alla Konstvänner!
Årets fjortonde gallerirunda är över och denna gång var det fyra gallerier på vår agenda. Läser man guiden "Konst i Göteborg" är det flera gallerier som har flyttat sina ordinarie vernissager och utställningstider till en annan tidpunkt, troligen mycket beroende på den pandemi som pågår. Därför blev det lite fel vid den senaste informationen om helgens utställningar.
Galleri Hammarén visar en grupputställning med konstnärerna Magnus Wallin, Thomas Elovsson och Joachim Carlsson. Någon gemensam nämnare var svår att se och så var heller inte tanken utan snarare ett olikartat sätt att närma sig den oändlighet som ryms i vad som kallas måleri.
Galleri Engleson visar måleri i tre olika tekniker nämligen, akvarell, akryl och olja. Konstnären är Karin Nyberg och titeln på utställningen är "Flödande Färger".
Den svensk-peruanska konstnären och fotografen Trinidad Carrillo är aktuell med en ny utställning hos galleri Thomassen. Bilderna är magiska och de analoga fotografierna strömmar genom dröm och vakenhet. Trinidad är utbildad hos Fotohögskolan i Göteborg.
Fredrik Sundqvist är tillbaka på galleri Kim Anstensen (jag tog bilder även vid den tidigare utställningen). Fredrik är född 1960 och har studerat konst under 80-talet bland annat på Gerlesborgs målarskola. Hans fiktiva landskap för oss in i drömmarnas fria värld med ett surrealistisk uttryck i det han gestaltar.
Gallery Hammarén - Magnus Wallin, Thomas Elovsson and Joachim Carlsson

The Artist Joachim Carlsson
Gallery Engleson - Karin Nyberg

The Artist Karin Nyberg

Detail of painting
Gallery Kim Anstensen - Fredrik Sundqvist

The Artist Fredrik Sunqvist
Gallery Thomassen - Trinidad Carrillo

The Photographer Trinidad Carrillo

Text and photo Morgan Carlsson @scc664
You can also follow me on Instagram;
https://www.instagram.com/morgancarlsson3/?hl=sv
and on Hive;
https://hive.blog/@scc664
Links to the Galleriets
https://englesongallerier.com/aktuellt/galleri-engleson-goteborg/
https://gallerihammaren.se/utstallningar
https://www.gka.nu/
https://www.gallerithomassen.se/
Links to other galleries and Museums
The museum Amos Rex - Helsingfors, Finland
https://amosrex.fi/sv/besok-oss/#att-komma-till-oss-och-tillganglighet
Moderna Museet - Stockholm
https://www.modernamuseet.se/stockholm/sv/utstallningar/
Lousianna - Humlebæk, Denmark
https://louisiana.dk/

Photographic Links
ersen.se/ and a movie by Stefan Bladh. Anders Pedersen - Utan längtan ingen bild. https://www.svtplay.se/video/22672306/utan-langtan-ingen-bild-anders-petersen
Christer Strömholm; https://www.stromholm.com/
Stig Albansson; https://www.stigalbansson.se/ and on Instagram
https://www.instagram.com/stigalbansson/?hl=sv
Valérie Belin; https://valeriebelin.com/
Photography Festivals
http://www.jeudepaume.org/
https://www.rencontres-arles.com/
http://www.phe.es/
https://www.cortonaonthemove.com/
Fractals
If you like fractals, you can also visit these addresses; @see5staar and @rndness222
Music
An interesting radio program broadcast in Swedish (radio P2), is Rendezvous with Kristjan Saag. Friday's theme was, Saxofonisten som försvann.
https://sverigesradio.se/rendezvous
Movies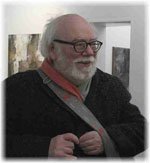 Göran Bjelkendal blogger
https://thepictureslive.wordpress.com/2021/01/23/inte-en-malning-sa-langt-man-kan-se-men-allt-annat/
Art and Photography
Digital imaging in Swedish. Here you can learn the basics. Available on Moderskeppet https://moderskeppet.se/kunskap/bildbehandling/kunskap/digital-bildbehandling/
Literature - Movies - Music
Are you interested in literature, music and movies, the Magazine Fritänkaren. You can read it here, try this address; http://www.fritenkaren.se/
and his complete poems October Harvest. You can buy it here; https://www.amazon.co.uk/s?k=Christian+Lanciai&ref=nb_sb_noss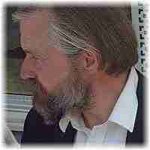 Owner /editor and responsible publisher Magnus Christian Aurelio Lanciai to the Magazine Fritänkaren.
Thanks For Watching!</center