The Realest Dream About My Dad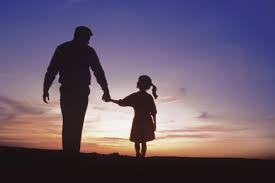 From the heavens you were sent,
To have these 3 days on earth,
It was a miracle, or was it a curse,
I felt so stunned you were alive, as if you never died.
You smiled and you were by me.
Like what I missed for the last 18 years,
I am 20 now, you are my dad, here you are,
I could observe your hand-writing and give you a hug,
I asked mom to join us and she couldn't believe, we were all together, the family that was split.
The way you sat and as you spoke,
We were like two raindrops, the same, I felt understood.
I thought is this a dream?
Could one get a once in lifetime chance, to see the one that passed away?
I didn't care in the moment, I was so amazed.
On your real face I wanted my hands to lay,
I just wanted you to stay. I didn't want you to fade away, even if I'm asleep - even once I am awake.
I was enjoying my time with you,
Then all of a sudden I saw a statute,
Engraved below letters saying you had to go.
I felt tears come.
I stood there staring, I knew you were just here.
I felt empty, yet was full of gratitude of having you.
I woke up as if I never slept,
the wonderland and your warmth stayed in my heart.
---
When you miss someone who isn't with us so much you dream to meet them and the dream seems so real you don't have the capability to defer it from the reality, you start wishing that magic existed.
My dad passed away when I was two years old, thinking about him everyday knowing that if we ever met we'd be so alike
If you miss someone let this dreamland come to you and let you spend some time with the loved ones just as if they never went away.