Time speeding up,
the more deeply entrenched we become in illusion...
Until the mind pauses -
side-stepping the clock,
opening to dimensions beyond...
Time ceases to exist -
eternity becoming the canvas for this moment,
as consciousness embraces the mystical essence -
all there is, has been, and ever will be...
Pressure building,
the further down our path of misconception we travel...
Tension dissolving,
the closer we rise to a perception above thought...
Reality shifting
with immersion into the timeless -
the solid dissolving,
the temporary transforming,
the backdrop directing evolution
with total mastery...
Virtue stands still,
while values come & go -
edging near eternity as the two align,
clarity arises...
In the scope of eternity,
seconds, hours, years the same -
undifferentiable, but by the quality
of what we choose to create within them -
until we fragment perfection
through the declaration of beginning & end...
Who we truly are -
becoming untraceable, as we've stepped
into the realm of the measurable;
becoming unstoppable,
as our discriminations of space & time fade...
What we know -
the obstruction to wisdom,
our chains to the past -
blocking our access to discovery,
binding us in the world to dividing the known & the unknown -
disconnecting us from the present, where all is known...
What we think,
calling in the future -
manifesting yesterday's perpetuation,
or birthing the innovation of being -
neither exclusive,
but only in choice -
speaking into existence
the form of what is...
Never without cause,
the universe's fruits fall into consciousness -
seasons merging as one,
as waves on an ocean -
each drop on the surface,
and every movement beneath, in the unseen,
both an extension of & altering the flow -
our engagement with nature
sowing seeds of what's to come,
tides of presence nurturing the rhythm of life -
until all returns in cycles of completeness...
Following the trail of the observed,
we fall off the path of exploration -
expectation concealing the mystery awaiting,
should we abandon judgement for awareness...
Time slowing down,
as we open to our disillusionment...

~ (written August 2011)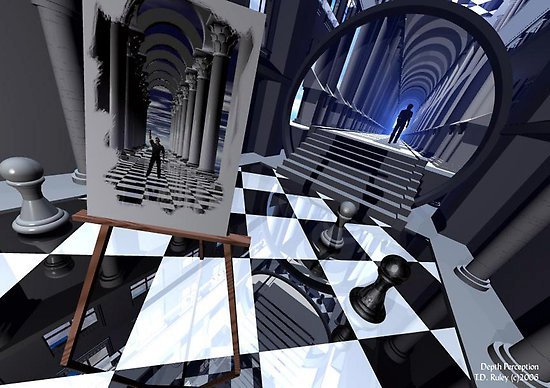 ~ image source