Only when we let go of judgement can miracles unfold...
Only when we embrace the imperfections we see in others in ourselves,
can we truly access our power & allow others theirs...
Only when we inject enough love into a situation to overcome our fears,
can we enter the space for well-being, abundance, and joy to flow...
No matter how great our distaste for & resistance to the injustices around us,
the restrictive situations we may find ourselves in,
the internal battles of ego -
Nothing can ever change for the better until we choose empowerment -
centering ourselves in a place of gratitude for all life's gifts, blessings, & lessons -
becoming an exemplification of the peace we desire -
leading our thoughts towards the results we'd find most fulfilling...
A wise friend once told me -
we can never change our beliefs until we are filled with so much love...
Though so often we may struggle against our dominant habits,
persistently denying the usefulness of our outdated patterns,
refusing to accept the good in the beliefs holding us back -
It is only when we choose compassion for ourselves,
do we create the space for transformation & growth...
Great power lies in each decision -
the seed of a new life -
the creation of an experience,
wherein we are the writer & director...
Whether consciously or not -
every intent sets forth the process of a development,
be it that of our strengths or weaknesses, internal assets or liabilities...
Immense potential lles in every idea,
its corresponding reality called into existence the more it is focused upon...
Our commitment to an inspiring concept,
the beginning of the unfoldment of unexplored possibilities...
Only when we rise above enslavement to our doubts,
can we come to the plane from which success can occur...
Only when we deny the barriers stopping others ,
can we truly enter the garden of true wealth creation...
Only when we ground ourselves in love, confidence, & faith can our greatest destiny unfold...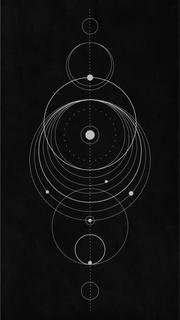 ~ written October 2009