maybe you are disappointed with me, I can only love you.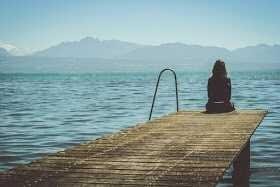 ---
You might be disappointed at me. The seeds that you planted on me, which you think will grow beautiful and charming flowers that will later decorate your bedroom with me. Add your name and my name. But what is the ter. What grows between us is only a tree that is arid from our love. Who can't protect you from the heat of the sun that shines on you. Like this I love you. Forgive me if I make you disappointed in me. Once again forgive me for disappointed you. Which accidentally hurt you. Hope you understand. I can only give you happiness with love.
hello all friends, hopefully friends steemians can follow my poetry blog posts for more content. about love poetry. thank you for visiting my post.
FOLLOW ME @ridor5301