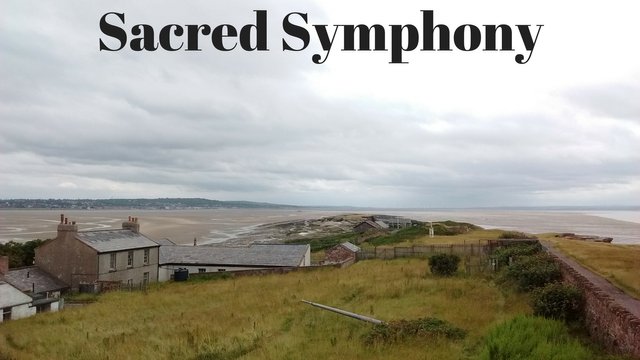 This poem was inspired by a trip to a local wildlife spot called Hilbre Island which you can read more about here. This amazing place is somewhere you can get really close to nature with wading birds feeding at low tide and seals loitering in the water around the island. This poem was written after sitting quietly listening to the sounds of the tidal waters settling and the distant seals wailing on the breeze. I hope you enjoy.

Sacred Symphony
Drying seaweed rustles,
the siren song of seals drifts,
like pearls riding the breeze.
As water settles.
Susurrus in vessels,
blood a mineral stream.
Birthed in presence
alive in tidal dreams.
Rock pools reflect sky,
grey eyes winking
from pock-marked faces.
Jellyfish wallow in salient
hollows, withering in the sun.
The hum of life strums
strings in morning.
I sit on seaweed cushion,
still in sacred symphony.
© Rowan Joyce
The music used in this poetry reading is called "The Nymphaeum part III" Exzel Music Publishing freemusicpublicdomain.com Licensed under Creative Commons

All pictures/video used in this post are my own property. If you have enjoyed this poem & poetry reading, please check out my other work on my homepage @raj808. Thank you.




If you would like to join a fantastic community where we strive to help new steemians grow and develop, why not join me at #promo-mentors discord group which you can find here.
---


Join us @steemitbloggers
Animation By @zord189