I'm in the process of introducing this wonderful artist in poetry to the world of Steemit and she has sent me some poetry with permission to post in a blog. Her name is Margaret Pericleous
She has a printed book out called Poetry in Motion - His Story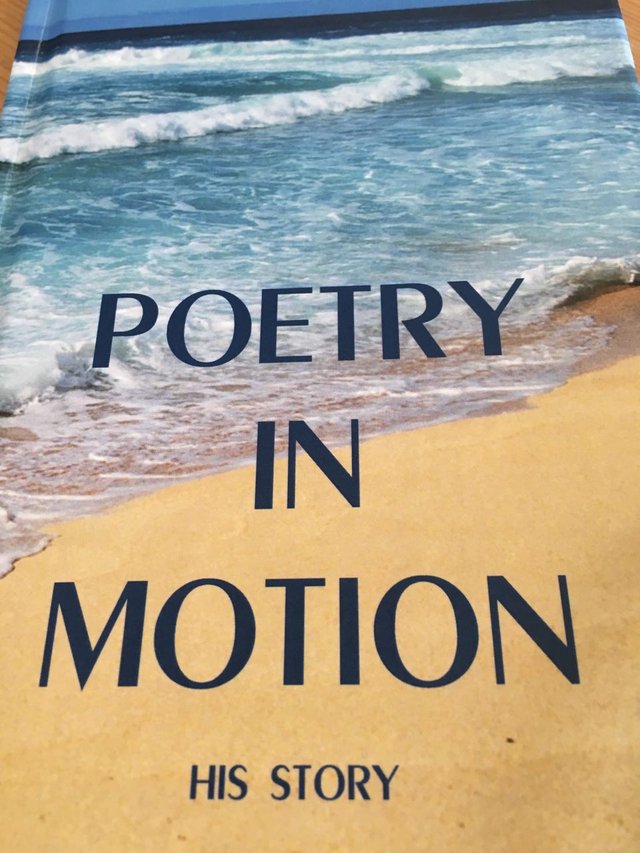 The Bride
There was a lady with great determination
Showing perseverance in every situation
Who heard of this One of power and might
And wondered would He intervene in her plight
To change her world and transform her life
With help from above to walk in this light
Where ever you go I will go too
Where ever you live I will abide with you
Him I will praise and learn to adore
Rising in hope expectation for more
She set out in search of the town Bethlehem
Where Messiah would bring great joy to all men
The house of bread where no one need lack
Following the Way and no turning back
Is this Master for Israel or could it be true
The Gentile could worship the Living One too
He welcomed her in to work in his field
Granting her favor of all that he yield
He called her to come eat bread at his table
And dip in the wine her soul to enable
She fell on her face, bowed down to the ground
Overwhelmed by the grace and love she had found
He delighted in her for her sake would not rest
Till he gave her his name oh how she was blessed
He rejoiced over her and gave her a son
From whose seed we behold the Everlasting One
MPThis poem "The Bride" is inspired by the Book of Ruth in the bible.
Naomi and her husband went out of Bethlehem during a famine with their two sons who later married Moabite women, which was forbidden as they were gentiles. In the passing of time Naomi's husband and her two sons died. Naomi heard that things were now better in Bethlehem and set out for home a rather bitter woman having lost her husband and sons. One of her daughters-in-law Ruth however would not let her go alone and insisted to go with her. When Ruth got to Bethlehem she immediately sought work and ended up on the property owned by Boaz who was a relative of Naomi's deceased husband and a man of means. Boaz noticed this young woman Ruth and also heard of her kindness to the widow Naomi, and she quickly found favor in his eyes and they both fell in love with each other. To marry Ruth, Boaz was required to redeem the property formerly owned by Naomi's husband, which he did willingly. They married with Naomi's approval and delight and Ruth gave birth to Obed who was the father of Jesse and the grandfather of King David and is listed in the genealogy of Jesus Christ. The story of Ruth is beautiful, foreshadowing the day when the gentiles would also become partakers with the chosen people Israel of the wonderful salvation and restoration found only in Jesus Christ our Redeemer. Bethlehem means House of Bread. Jesus was born there as was prophesied and He said "I am the bread of life"
These are her reflections
This poem "The Bride" is inspired by the Book of Ruth in the bible.
Naomi and her husband went out of Bethlehem during a famine with their two sons who later married Moabite women, which was forbidden as they were gentiles. In the passing of time Naomi's husband and her two sons died. Naomi heard that things were now better in Bethlehem and set out for home a rather bitter woman having lost her husband and sons. One of her daughters-in-law Ruth however would not let her go alone and insisted to go with her. When Ruth got to Bethlehem she immediately sought work and ended up on the property owned by Boaz who was a relative of Naomi's deceased husband and a man of means. Boaz noticed this young woman Ruth and also heard of her kindness to the widow Naomi, and she quickly found favor in his eyes and they both fell in love with each other. To marry Ruth, Boaz was required to redeem the property formerly owned by Naomi's husband, which he did willingly. They married with Naomi's approval and delight and Ruth gave birth to Obed who was the father of Jesse and the grandfather of King David and is listed in the genealogy of Jesus Christ. The story of Ruth is beautiful, foreshadowing the day when the gentiles would also become partakers with the chosen people Israel of the wonderful salvation and restoration found only in Jesus Christ our Redeemer. Bethlehem means House of Bread. Jesus was born there as was prophesied and He said "I am the bread of life"
Thank you Margaret for these beautiful words