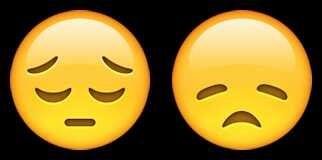 Why did this life decide to be miserable for me?
Despite the fact that I struggle day after day,
I am still behind success.
Day after day a new challenge pop up,
Even though I am yet to overcome the previous ones.
I always have a big dream,
Dreaming that in the nearest future,
I will be referred to as
The cream of my society.
But things turn out to be going
In reverse of what I have been dreaming of.
Or, am I destined to be a failure?
For the harder I try, the poorer the result become,
The higher I hope for a better result the lower
The result turn out to be.
Are winners created with two heads?
Although, I always try to standout
From the shameful position
Of Staying below average.
But all my efforts are always in vain.
For I still remain in the same position.
If I had known surviving in earth
Is as hard as this,
I won't have taken the stressful journey
To planet earth,
For I think staying unborn is
Better than having a big goal
But looking impossible.
Today I am very sad,
For I consider myself not
Up to my goal.
But since suicide is not a right option,
I pray thee my creator
Strengthen me to accomplish
The reason you have created me.
compiled by ©oluwashinaayomi
17-06-2018