Deliberate determination
Instant castigation
Soundless disputation
Corrupted fixation
Orphaned indignation
Regained communication
Determined deliberation

~ @nobyeni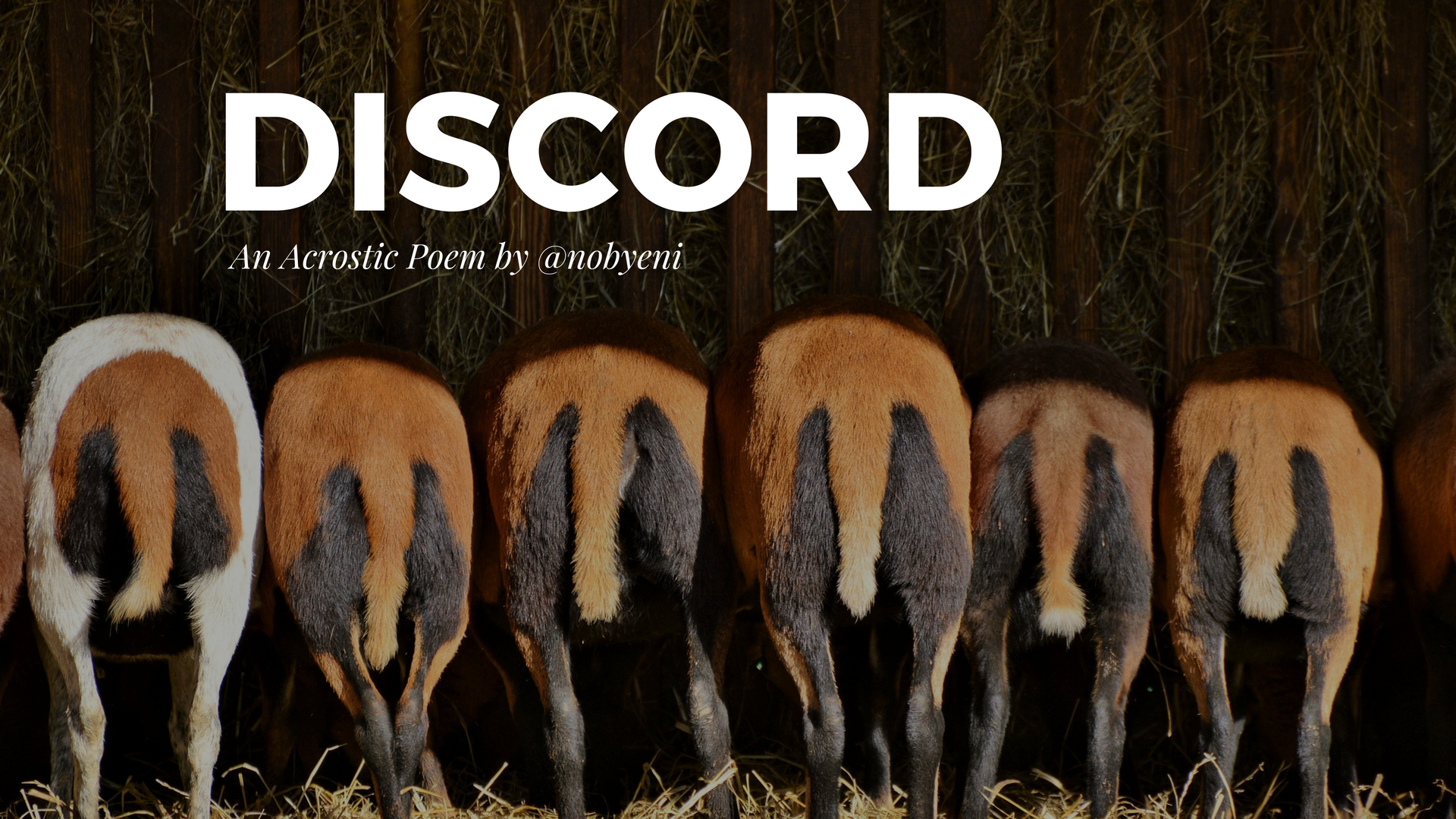 This is an acrostic poem, meaning that the first letters of each line also form a word. I used to often make acrostic poems, but haven't done so in a long time. For this #twbpoetrycontest poetry contest by @thewritersblock, I thought to dust off that old pleasure.
With special thanks to the feedback from people at @thewritersblock, which definitely helped focus and tweak this poem for the better. All mistakes and amateurism in this poem are completely and only my own.