#InkAfrica Micropoetry Series: SUGAR & SPICES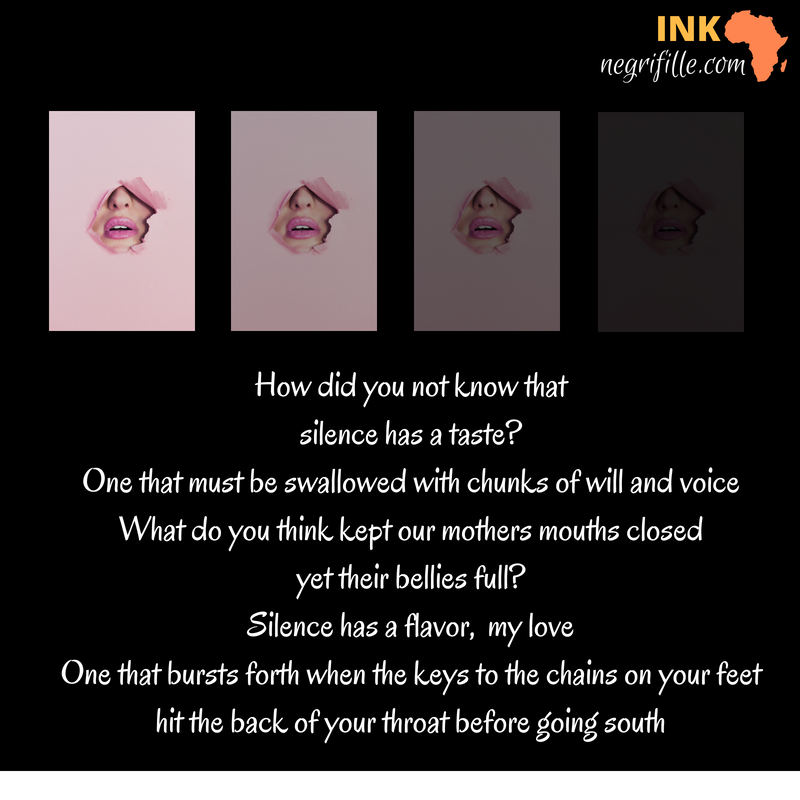 Let's talk about the culture of silence and how it has influenced some predominant trends in our local societies.
In mine, I think it's most apparent in gender and economic inequality as exemplified by the perpetuity of domestic abuse, redundant political infrastructure and simply put, the number of people enduring love and life and things that should ideally make them smile.
Please share your thoughts!!! I'd like to interrogate this issue with you.
Let's do this!!!