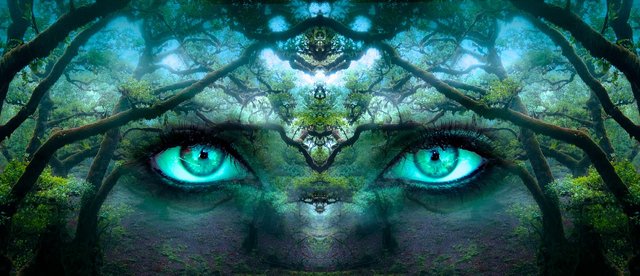 Image source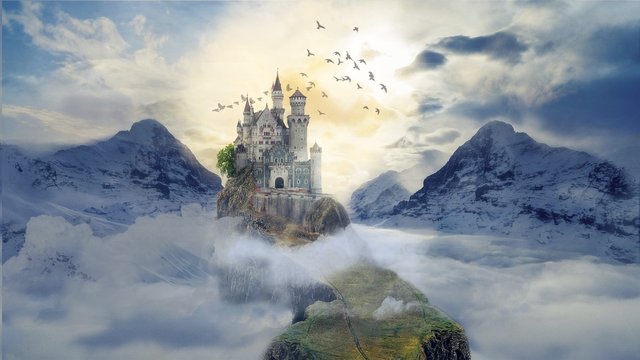 Image source
In a magical faraway land
A beautiful Princess had lived
Perched upon her rose vine parapet
Daydreaming of being kissed
Admiring the glorious sunset
Her gaze roamed to the Fairyland Forest
Where she spotted a glimmering light
So she became quite curious
Sneaking by the palace guards
Giggling away with mirth and mischief
Traipsing through a great forest
Like a teensy ladybug on a leaf
The glimmer finally came within sight
Emanating a brilliant white light
From a cave that was well hidden
Fascinated she went inside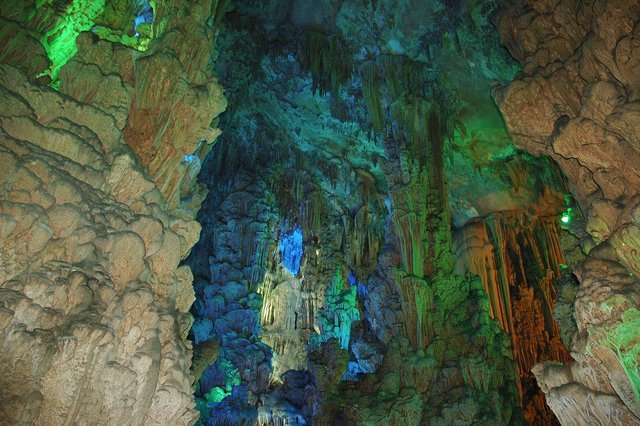 Image source
Carefully she tread her way through
Reaching the core of a stunning grotto
The heavens above could be seen
Shining down upon a pedestal structure
There stood a magnificent crystal goblet
Filled with strange red liquid glowing
It swirled around like volcanic fire
Eerie voices around her started whispering
Mesmerized into a hypnotic trance
The Princess drank from the crystal glass
The cavern began to fiercely quake
As if this ominous day would be her last
Hundreds of voices sounding like thunder
"Chalice of the Gods!" were their deafening words
The Princess gasped and clutched her throat
As the goblet crashed into a million shards!
Her eyes grew very wide with terror
As a freakish bright light began to fill them
The sunset skies above turned a raging black
And her heart was pounding as loud as a drum
Something pierced through the dark clouds
She was struck by a brilliant beam of light
Cascades of cosmic energy was unleashed
The cavern set ablaze in a spellbinding white!
~֎~֎~֎~
The King's army searched and scoured the land
While everyone mourned the loss of their Princess
The Queen was beside herself with worry and fright
No one understood her mysterious disappearance
They finally came upon the well hidden cave
And discovered the enchanted crystal goblet
Once had been smashed into a million pieces
Together as a whole like nothing ever touched it
As a knight removed the goblet from its pedestal
Massive tremors rocked throughout the cavern
They heard echoes of a young woman's voice
The same as their lost Princess they were certain!
Giant rocks fell and crashed all around them
They had no choice but to run for their lives
They escaped unharmed but all were convinced
It was in this very cave the Princess met her demise
A knight examining the goblet more closely
Noticed small words inscribed within it
It read "Divine Nectar of the God Dionysus
Only those worthy could drink from this chalice!"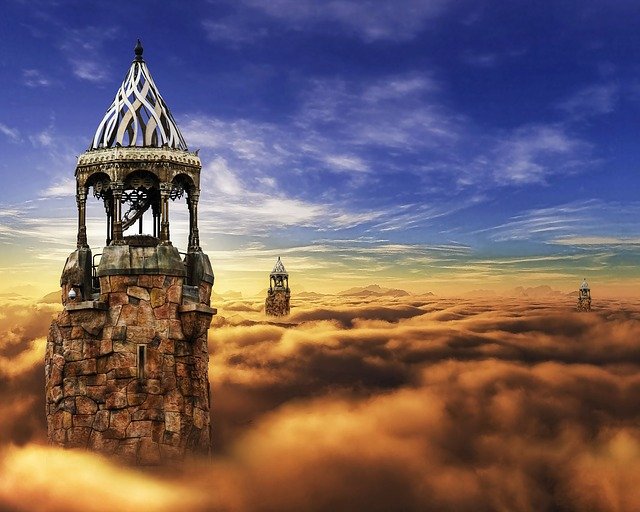 Image source
Prophets believed the Princess was a child of paradox
Ancient scrolls tell of a world from beyond long past
With monolithic towers suspended above clouds
And many moons dominating their lavender skies
In the Kingdom Town Square erected in the center
Tall as a tower stands the statue of the Princess
Forever she would become known throughout the land
As Ambrosia Goddess of the Fairyland Forest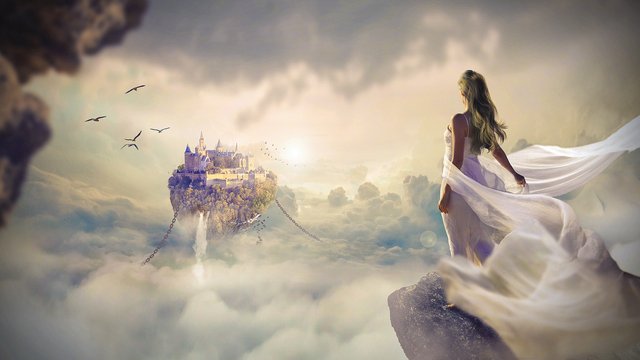 Image source
THE END