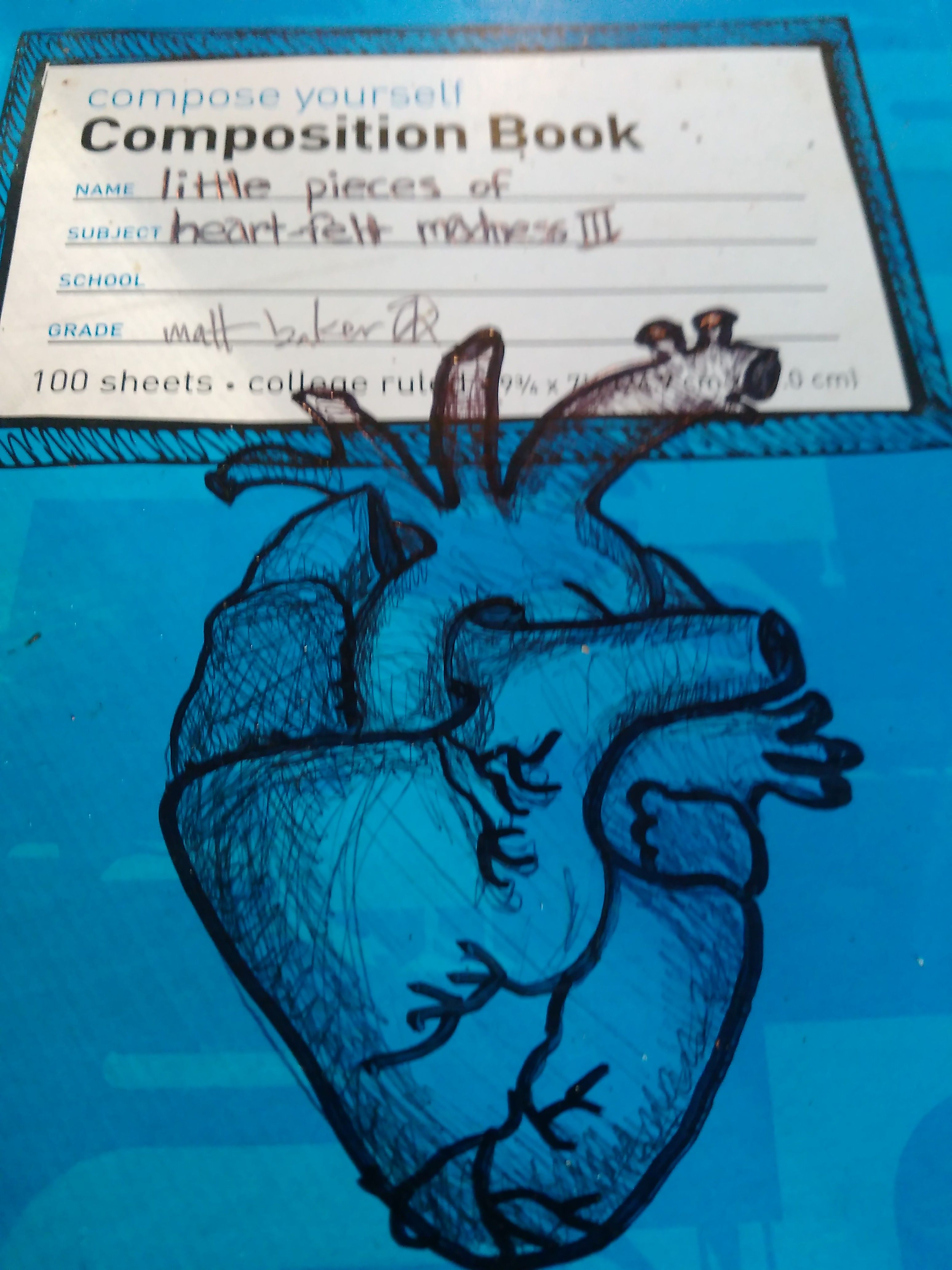 I've got this composition book that I keep in front of me...
It lies unblemished by my feeble pen.
I used to write SO MUCH, at least every now and again.
I used to be able to pour out my soul like a glass of muddy water, trans-substantiation, but instead of water to wine, I changed feeling to rhyme.
Now that empty book accuses me.
"Have you lost the touch? Or have you lost desire?"
Neither, I'm just having trouble finding the fire.
It used to burn SO HOT, or so I thought, that my fingers trembled to erect fire breaks in the margins.
I wrote chest thumping anthems, my pen shouted such glorious obscenities that passing sailors signaled their respect. I stole so many good poems, stole em and made em mine, time after time.
You see, poetry is a game of pogs, and all your words are one well placed slammer away from flipping to the other guys pile. If he can pull it off you'll never ever know that his work is a graveyard full of lifted style. I used to steal lines that started fires...
I hardly even smell smoke anymore. And my notebook yearns for the burning. So I keep it in front of me, to remind me to be on the lookout for matches.