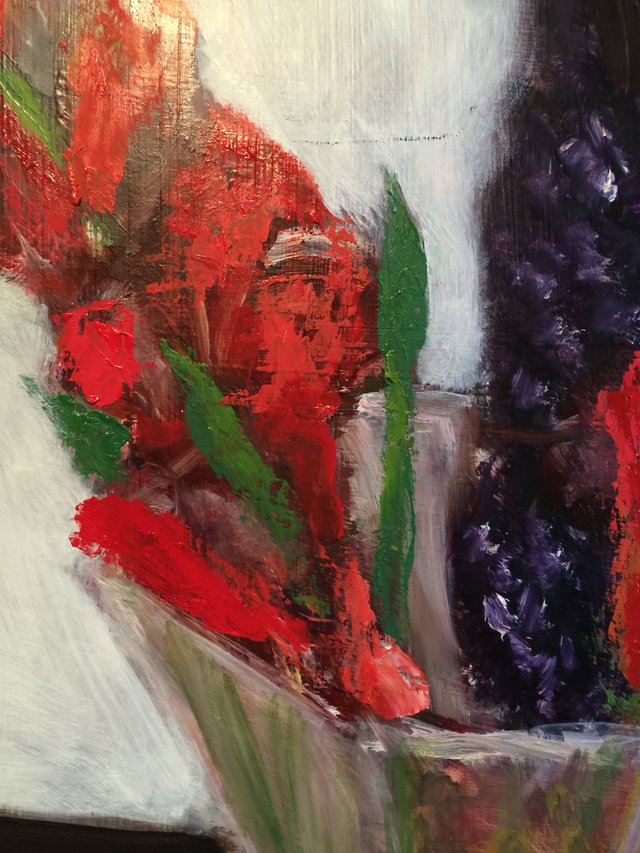 What a glorious thing to see on a table,
Or the sill of a window;
Flowers severed and displayed for their beauty,
A transient pleasure,
Indeed.
A vase finely blown
From layers of colour
Curved just so
As to allow stems
To cascade effortlessly.
Oh, how the foliage seemed
To caress the blooms and buds;
An exquisitely formed vase,
Indeed.
What a pity,
What a sad thing to see;
All the beautiful glass
Scattered about,
Shards that catch the light,
Sharp as blades;
How easy they are to clean away,
Yet, the splintered bits can be unseen —
Hidden in crevasses and folds of fabric,
Treacherously buried,
Indeed.
A vase no longer there
But for a prick to the finger or foot.
Oh, what a sting a splinter can bring.
How strangely grotesque
Yesterday's beauty can be,
Indeed.

All pieces are newly crafted and posted shortly after in adherence to the rules of the challenge. All the photos are mine unless otherwise stated.

Entry for Day 87 of 100 Days of Poetry Challenge by @d-pend.

Join the Steemit School here: https://discord.gg/yZvYjfM organized by @dobartim on Discord.