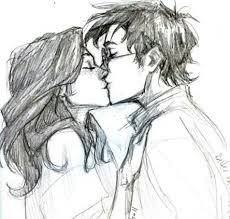 .
I think love is the way you look at me,
I think that I'm flying when I kiss you on the lips,
I think we have everything when we are walking around hand by hand,
no matter if is sunny or if is rainy,
the sun didn't burn,
and the rain is just an excuse to laugh till the end.
I can see the sea in your eyes,
even if your eyes are not blue,
I'm always looking at them like a fool,
and you know its true.
I do not know if you love me like I do,
but I'm giving everything to you,
every tear,
every smile,
and every beat of my heart.
This is a written for the love of my life,
for you I can cross every type of land,
even I think I can fly,
if you are waiting at the other side.
I don't really know what is love,
but I know you're my true,
and the home that I want to come back
By: Loredana Sifontes