WAS IT REALLY WORTH IT?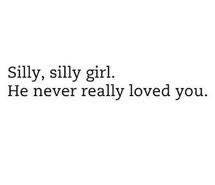 Image source
WAS IT WORTH IT?
I was whole
I was a woman with a high self esteem
I had dreams
I had ambitions
I swore to pursue all of these
With my head held high
Making mama proud
But then you came
With your soothing words
With your loving heart
You were perfect (or so I thought)
I fell
Fell in love with my eyes closed
Fell for your deceits
Fell for what you portrayed
And that was it
My love for you was the key
That was all you needed to keep me in
And then the you I never knew showed up
All my dreams floating on d air
My ambitions faded away
My self esteem shattered
Leaving me to my fate
Empty I was
Thinking--was it worth it
I broke my heart loving you
I was a fool
Walked into love with my eyes closed
Was it worth it?
was it really worth it