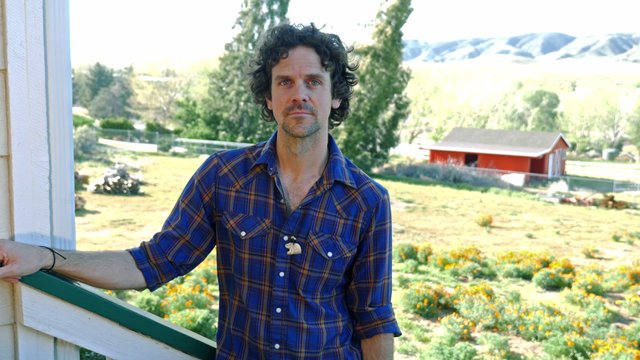 ---
Author, activist and one of my best friends, Liam Scheff, left us last year. He was scheduled to speak at Regeneration, the creative salon I hosted in Big Bear, but we tragically lost him two weeks before the event.
If you're unfamiliar with Liam's work, check out his website: http://liamscheff.com/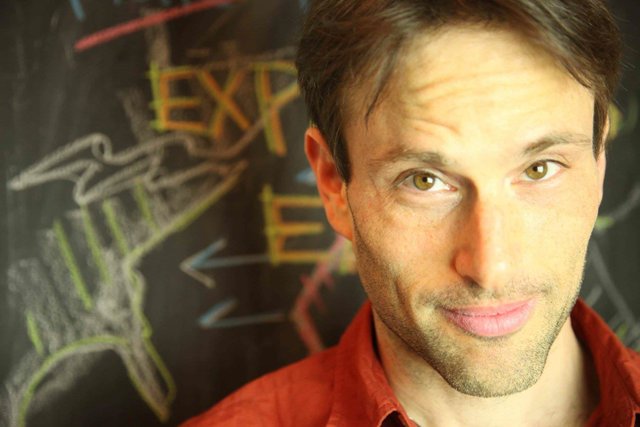 I wrote this poem on the eve of Regeneration, and now one year later, I'm finally releasing it publicly.
Enjoy. And if you're in the area, come to the second Regeneration - June 2nd in Oceanside California.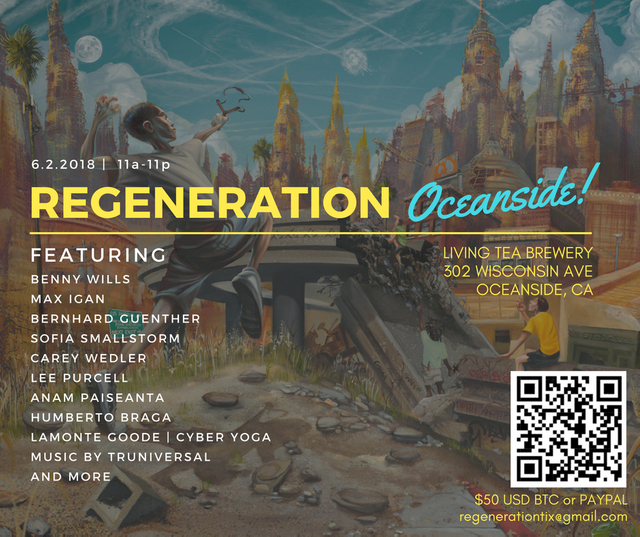 Speakers/ Performers/ Guests include:
Tickets can be purchased through PayPal or with Bitcoin. (Information provided in the flier above)
Or they can be purchased through Eventbrite here:
https://www.eventbrite.com/e/regeneration-oceanside-tickets-46264321832
OR pay-what-you-can at the door. I don't want money to stand in the way of anyone's attendance.
For those interested, here is the text version on the poem. Much love to all.
For Liam. For Gaza
For family. For friends
For my tribe. For the tribal
For women. For men

For the babies of our daughters
For the daughters of our sons
For the restless dreaming dreamers
Seeking other seeking ones

For the hungry
For the helpless
For the homeless
For the poor
For poetry
For reverence
For every single war

For the now
For the future
For moments such as these
For the land
For the water
For the fire
For the breeze

For life
For freedom
For music
For Syria
Iraq, Afghanistan, Yemen and Libya

For our time here that is fleeting
For a life that's here and gone
For the hearts still out there beating
For infinity and beyond

For the children
For the stolen
For the maimed
For the raped
For the poisoned
For the tyranny
For the slaughter
For the hate

For the programmed, for the programming, for the programs, for the tricks
For the drugs, for the drugging, for the needles, for the pricks

For the art inside
For your uniqueness
For the art out there
For strength through weakness

For knowledge and for insight
For harmony restored
For balance and allowance
For all these things and more

I will participate
I will stand my ground
I'll do what's right in all I do
'Cause I'm the coolest guy around

Regeneration begins within
And twirls and swirls and spins
Then spirals out and up and down
Like pollen in the wind

Every time we heal we're growing
Everywhere we grow we're glowing
Everyday we glow we're showing
Consciousness can expand
By tapping into the all-knowing
Bathing in the rivers flowing
Tending to the seeds we're sowing
Fulfilling an infinite plan

So grand…

You can't understand...
---
▶️ DTube
▶️ IPFS