I was searching for an interesting poem to post and the title of this one quickly caught my attention.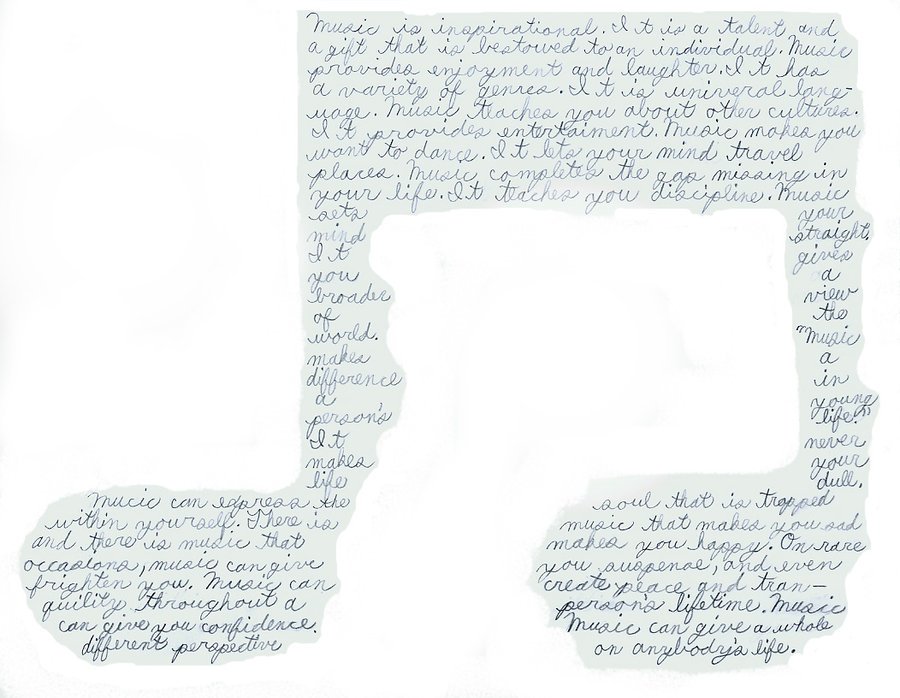 There is a poem within the symbol above which I thought fit perfectly with the poem in this post. As you all know I happen to be a huge fan of music and everything it stands for.
In this case, JusTim_, wrote this poem and executed the essence of elegance and romance using music as his passion. When speaking of music in this poem he is speaking about the music that flows within him for a special someone, or rather the tunes of love someone instills in him.
Nevertheless, I instantly fell in love upon reading it and I look forward to reading more of his work.
Enjoy ;)
Music Inside Me
I left you my voice to hold on to
my dreams to set you free
for you are a delicate flower
and me the honey bee
Closer we come together
in need to behold this land
making marks upon history
entwined in mysterys unplanned
Listen to the music inside me
that carries two souls in tune
floating in endless starlight
your heart, my beat, our moon
https://deepundergroundpoetry.com/poems/310599-music-inside-me/