A Poem By Rupi Kaur
I just read this poem for the first time minutes ago and I felt such a powerful impact in my heart.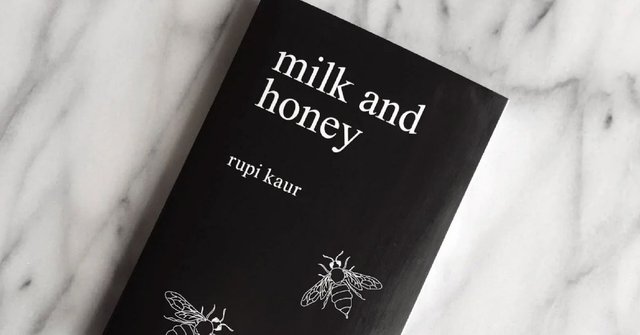 A few days ago I went to a nearby city to visit a dear friend of mine and as I was waiting for her to get her belongings together, I happened to look down and seen this book.
This book has been sitting in my living room table since I brought it home with me and I was searching for something to read when I remembered this book of poems.
I was so fascinated by her writing that I read half of it within ten minutes or so and I instantly fell in love with her poetry. This book stems from abusive men, fatherhood, and love. Each poem carrying blades with the words beauty and pain carved into them.
That is my vision of this great book.
I had to pause at this poem because I wanted to share it with the steemit community; it is deeply moving and stimulating. I honestly had to force myself to stop reading in order to share with you all, my friends.
This particular poem bleeds with truth and servility. I truly fell in love with this poem.
Enjoy this good read.
I don't know what living a balanced life feels like
when i am sad
i don't cry i pour
when i am happy
i don't smile i glow
when i am angry
i don't yell i burn
the good thing about feeling in extremes is
when i love i give them wings
but perhaps that isn't
such a good thing cause
they always tend to leave
and you should see me
when my heart is broken
i don't grieve
i shatter
From her Rupi Kaur's book Milk And Honey