Postcard Poem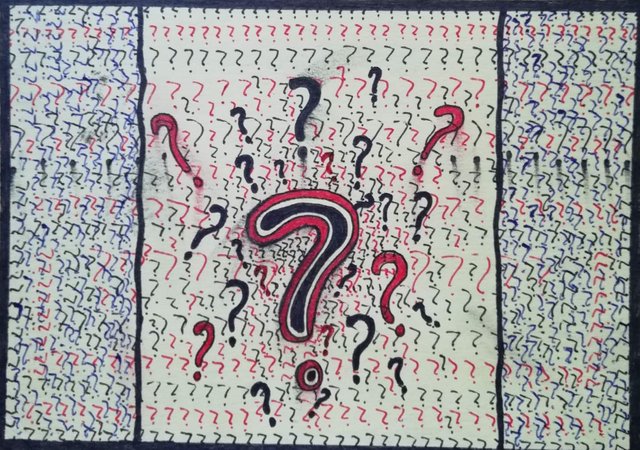 Although I just recently discovered it, postcard poetry has been around for a while. Here is the first one I submitted to Rattle Magazine. I made it from scratch. Unfortunately it wasn't accepted for publication in the magazine.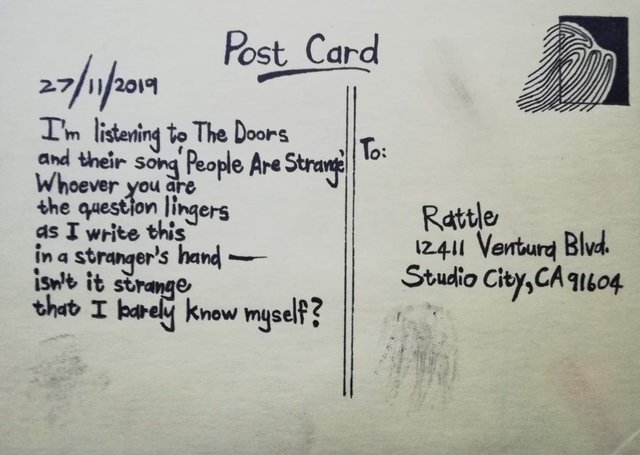 27/11/2019
I'm listening to The Doors
and their song 'People are Strange.'
Whoever you are
the question lingers
as I write this
in a stranger's hand -
isn't it strange
that I barely know myself?

Posted using Partiko Android