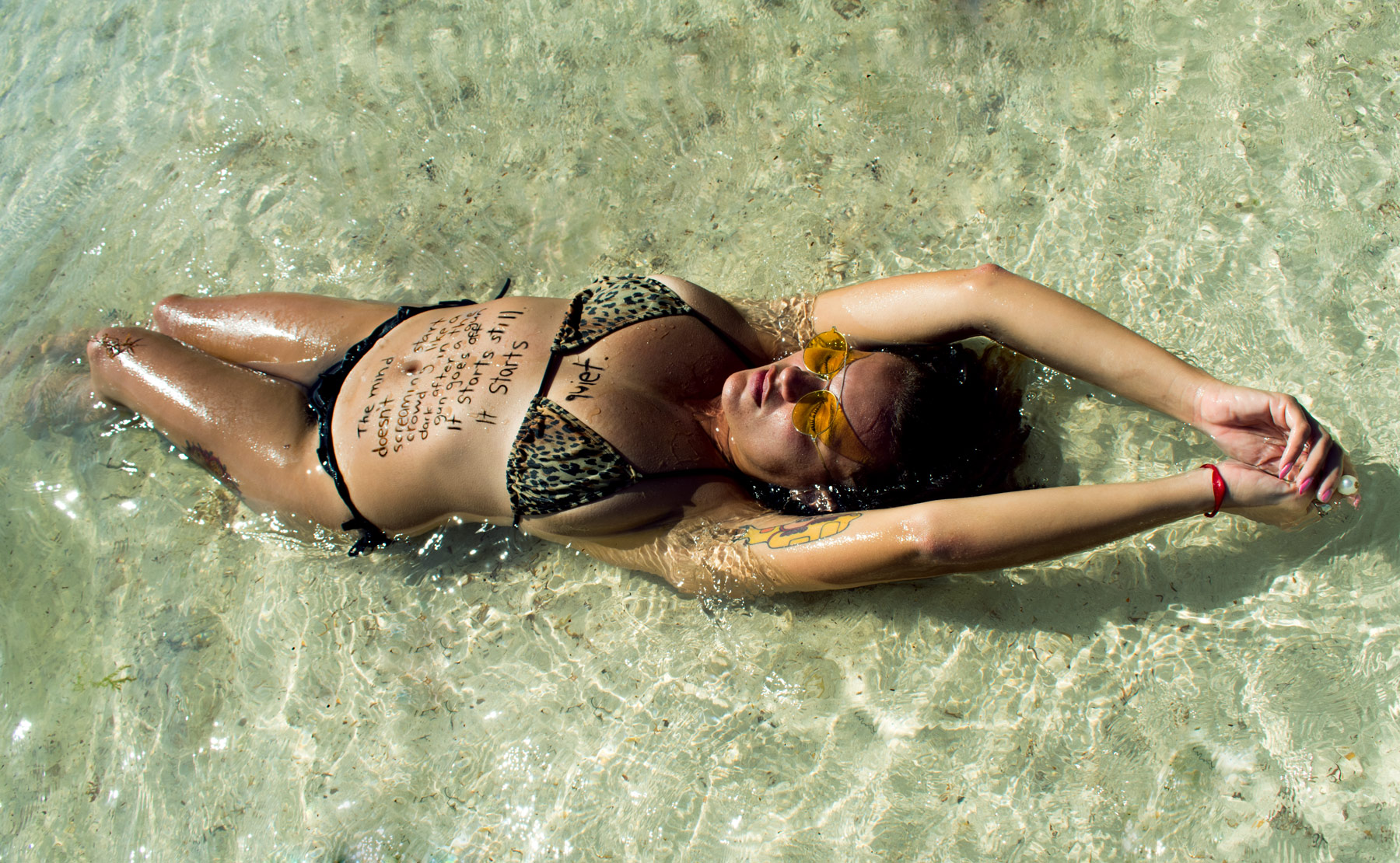 It Starts Quiet
The mind doesn't start
screaming
like a crowd in the dark
after a gun goes off
It starts still.
It starts quiet.
---
I took a quick weekend trip to Playa del Carmen, Mexico to see some good friends last week. One of them is the girl in this pic, posing for my physiopoetry project Skin on Sundays. She's the kind of person that goes around to impoverished areas of Mexico to teach teenage girls and boys sex education. Obviously, they need it, but that doesn't mean that people are going to go around teaching them that stuff for free. Certainly the government isn't really including it in public schools K-12. Agustina is an extraordinary person, empowering to females and males too. I feel like she has been having some spiritual trouble, and maybe that's why I wrote her this poem. To quiet the mind a little when it gets too loud, to remember that we all have the power to do it, that it didn't start out so loud in there. That was the subconscious reason for writing it. I also think Agustina reminds other people of this gift, this ability to quiet the mind too. She has a softness which she protects, because she doesn't want to be too vulnerable.
Anyway, Playa del Carmen helped me to quiet my mind a lot too. I was listening to a podcast, OnBeing, on the plane ride over to Caribbean paradise, and this particular one was talking about this concept too, how the mind gets chaotic but it actually starts out quiet. Even if we close that in a little, every morning when we wake up, it is quiet before we start introducing things like thoughts (and phones and media). I highly recommend the podcast, not just this episode, if you're into thinking about big philosophical questions and listening to people talk about them in a pronouncedly intelligent, powerful, yet calm way.
My mind just gets loud because I have so much I want to accomplish on a daily basis, aside from just making money by tutoring essays and writing articles about celebrities, healthy lifestyles, whatever they have me writing. It's nice to let it go so that when I come back to it, I am re-energized.
And re-energized I am.
xo,
Jessica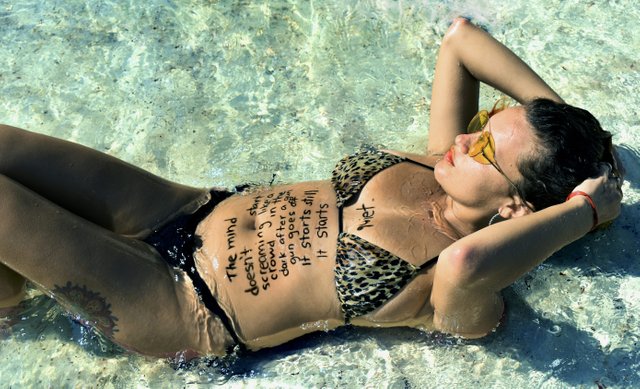 ---
ps. Look at how the color of the water shifts when the sun moves, from the first photo to the second. My color adjustments were very minimal, so that is just nature. And well, nature. Nature is pretty incredible.