Today is the 19th anniversary of the suicide of my best friend. She was 14 years old. I was 14 years old. There won't be a year that goes by that this day doesn't register heavily on my psyche, that it doesn't transport me to the worry I felt when she didn't show up at school that day because I already knew she had been thinking about suicide, to the phone call on the corded white phone in my kitchen in which her stepdad told me she had killed herself. And then it also takes me back to 8 months later, when I also tried to commit suicide. I'm lucky that I was unsuccessful, that I didn't have an unsecured gun in my house like she did. I'm telling you this because suicide is forever, more forever than diamonds, more forever than styrofoam, because of the way it impacts the people around you. I'm telling you this because while suicide is a choice that is ultimately made by the individual, I have a feeling that a society that is more accepting of mental illness and depression would help to ease the pain and make those people suffering feel less hopeless. Instead of treating those people like outcasts, like weirdos, like lesser-class citizens, instead of judging, we should act instead with kindness and generosity. Still miss you, Nicole. Still think of you every time I see pink clouds in the sky.
What I know now, about what being a young teenager is like, that I hope to pass on is that it is so hard being 12, 13, 14, 15, 16, because you have all these feelings and no tried and true coping mechanisms, nor any security that it is going to feel better.
I think people that age would feel better just knowing we're not condescending them in saying "it's going to be ok." That we know why it's so freaking difficult to go through anything at that age, and to just be supportive of them and help them get through their pain without trying to stop it.
This is a post I made for my physiopoetry project Skin on Sundays last year around this time. I wrote this on myself, thinking of Nicole. The poem resonates as much as it did when I wrote it a year ago. I wonder if it always will. I wonder if it also resonates with you.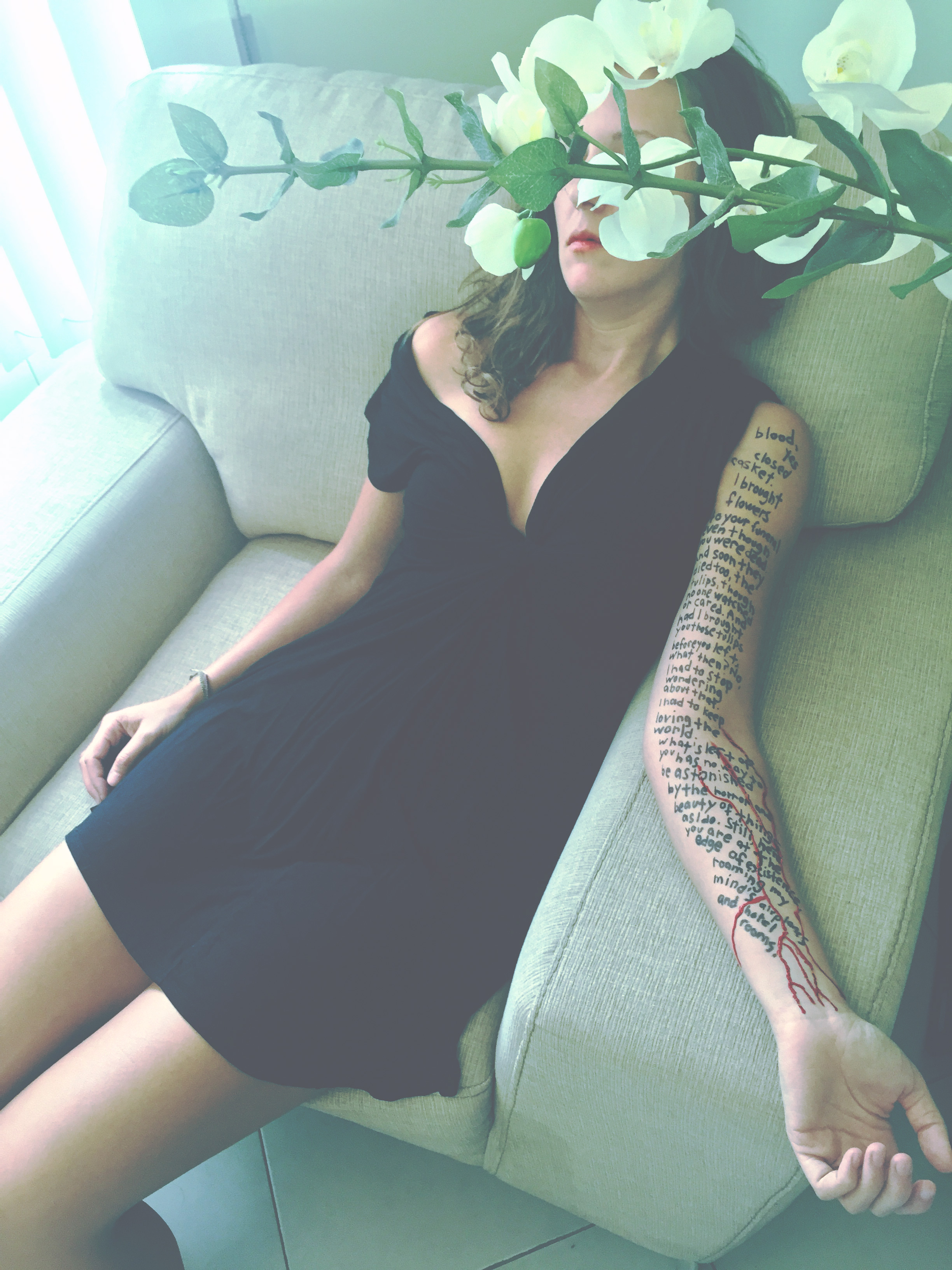 Suicide
Blood, yes
closed casket.
I brought
flowers to your
funeral
even though
you were dead.
And soon
they died too,
the tulips,
though no one
watched or
cared.
And had I
brought you
those tulips
before you left,
what then?
No. I had to stop
wondering
about that.
I had to keep
loving the world.
What's left of you
has no way to
be astonished
by the horror
and beauty
of things
as I do. Still,
here you are
at the edge
of existence,
roaming
my mind's
airplanes and
hotel rooms.
++
xo