One Step Behind (Poem)
I will always be one step behind you,
catching your tears of joy,
right before they die missing you.
Also, of course, your other tears,
hugging them, comforting them,
and finding myself in the stories they tell:
How they were once part of you.
Then, became, in a moment of emotion,
means to communication.
Now the storm has passed
and I stayed, along with them,
One step behind you.
Seeking, desperately
A moment when you'd need us
When you'd need support,
Or some companions in happiness
Or pain, or even silliness.
When you'd look around
To analyze your reality
For I am part of your world after all
Even if I'm one step behind you.
Unlike breathing,
Talking to you is a necessity I plan for,
I think about it, smiling.
I can't count the times I felt the urge to say something to you
Anything
Just to feel that I have my share of your attention,
To claim — or test — my possession
To that intimate being
That earning some of which
Means owning…
Not the world, but Bliss!
For one is worthless
While the other is priceless.
One is all around
While the other is unreachable
From one step behind you.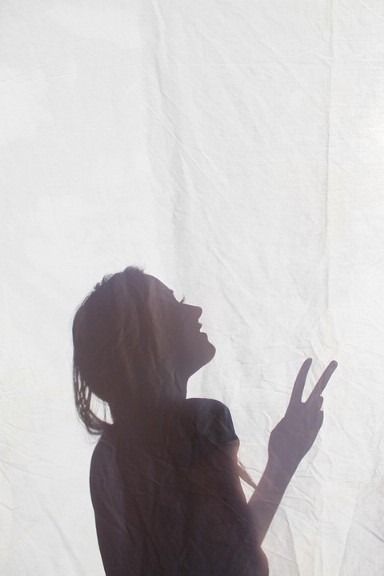 source
سأكون دائما خلفك بخطوة
ألتقط دموع فرحك
قبل أن تموت شوقا لك
بالطبع وأيضا دموعك الأخرى
أعانقها وأواسيها
وأجد نفسي في الحكايات التي ترويها
كيف كانت جزءا منك
فصارت في لحظة عاطفة
وسيلة للتعبير.
ثم مرت العاصفة
وظللت أنا وهي
خلفك بخطوة
نتأمل بيأس لعلّك تحتاجيننا للحظة
لعلّك تحتاجين سندا
أو شركاء سعادة
أو وجع أو حتّى سخافة
فتلتفتين حولك
لتتمعّني واقعك
فأنا رغم كلّ شيء جزء من عالمك
وإن كنت خلفك بخطوة.
على خلاف التّنفس'
الحديث معك ضرورة أخطّط لها '
أفكّر فيها و أبتسم للفكرة.
أعجز عن عدّ المرّات التي أحتاج فيها إلى أن أقول شيئا لك
أيّ شيء
فقط لأحسّ أنّ لي نصيبا من انتباهك
لكي أعلن ملكيتي ، بل أختبرها
لذلك الكائن الحميميّ
الذي كلّما ظفرت ببعضه
ملكت العالم '
بل النّعيم
فشتّان بين ما لا يساوي شيئا
وما لا يساويه شيء.
بين ما هو في كلّ مكان
وما لا يمكن إدراكه
من خلفك بخطوة.
---
© Hazem Ben Salem
---
Many thanks to @calluna for helping me edit the English version <3