Steemit Poetry: My Angel With Tattered Wings (Author @hannixx42)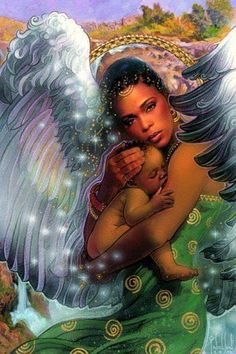 A mothers love is incomparable.
Her gifts are blooms, flutters, and soft caresses.
She never seeks praise while giving up everything.
My angel with tattered wings is one of them.
She came to me unknown and undistinguished to me.
Kindness taken as normality.
Her heart gave like the sun that shined upon me every day.
At a time when I was so innocent, unknowing of life's tribulations - I was sheltered from the tests of life that would unfold.
She knew, my angel with tattered wings.
She covered my ears, shielded my eyes, and kept me pure.
The power of love she showed me was unyielding.
Like a craft passed from mother to mother, she was a master.
Now, the thread of life she has sewn for me no longer spools.
My patterns are stitched and no new patches have been plotted.
I am a man now and my mother, my angel, struggles.
Feeling the pains of the world, she is unsure of any new curse to come.
Her wings are now gone and at times I hear her tears fall like a stormy rain.
I had always wondered why my mothers wings were tattered.
I asked, 'Mother? Where have your wings gone?'. She replied 'God gave me wings not to fly, but to shelter you from the worlds pain. Time has taken them as a trade, and given me you as a reward.'
To that I said, 'You have kept me safe for so long. For as you sacrificed you have made my wings strong.'