Lust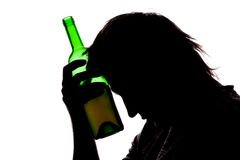 Let me tell you something about Lust,
You see, lust gets you lost in a bundle of feigned emotions,
Driving you into an urge,
Creating your obsession for things you are desperate to have in your possession,
Rational thinking gets tossed into a trash can,
'Cause you think you can acquire the things that aren't yours,
The seething urge to purge anything that stands in your way,
And once the deed has been done and all that desire is gone,
You question yourself and ask "What have I done?",
Thinking "What was I thinking?",
You blame your heart and accuse it of letting your emotions go off the chart,
But your heart ain't at fault but your mind,
Let me 'remind' you that your heart has no thinking factor,
It can control your emotions but lust isn't an emotion,
Lust is... Lust.
Lust can't be classified as an emotion but rather a twisted devotion,
Your mind is bent on 'thinking' of 'dumb' things,
Your kind is the only thing capable of thinking and being dumb,
Ever seen your heart solving maths? I don't think so.
Your mind is a container and it'll only contain whatever you put in it,
So if you put in it carnal thoughts, you're gonna be thinking carnally.
If you don't wanna get obsessed,
Then don't let it posses you.