Triple Digits [An Original Poem]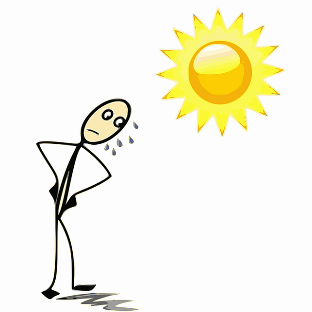 Photo Credit
Unquenched thirst threatens
the cracked throat
supine lies slip across chapped
bloodied lips
mistakenly informed tourists sight
an oasis
only to find The Mirage cramped,
flashing neon
arrows claiming parking
in rear.
Who knows parch-
ment like the deserted?
---
---
A Little History
My poem "Triple Digits" first appeared on the Yahoo Contributor Network on September 7th, 2010. It was written after Louisiana had a heatwave of 100+ ℉ weather. That year our central A/C went out early in the summer. We sectioned off the house with blankets and put a small window unit in the living room, which was the only room in the house with A/C. Needless to say, we camped in the living room for the entire summer.
---
---

Twitter: mfinley80
SteemIt Intro: What's Up, STEEMIT?! I'm Monique Finley, a Blogger, Poet, and Author of the Free E-Serial: Terra Damnata!
Serial Novel: Terra Damnata, Book 1 of The Pu'Shing Bhu'Tons Series