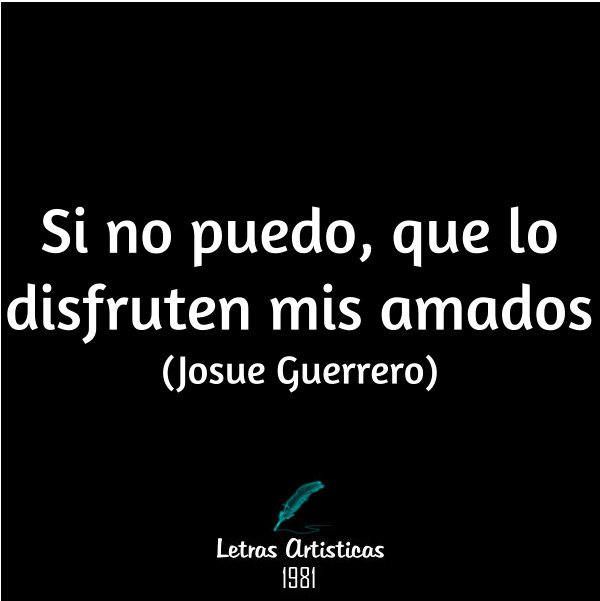 Tener más de lo que se anhela
a veces es un gran honor
pero puede ser una condena,
cuando no sabemos controlar
o manipular ese don recibido
y derrochamos sin mirar
en los pasos que ya dimos,
hay que pensar y no pensar
en que será mañana
por si llega estar preparados
y si no... ¡Que lo disfruten
los seres que amas!
Octubre2016
(Controversista)
If I can not, let my loved ones enjoy it.
Having more than you crave
sometimes it's a great honor
but it can be a conviction,
when there is no control
or manipulate that gift received
and we waste without looking
in the steps that we have already taken,
you have to think and not think
what will it be tomorrow
in case you get ready
and if not ... Enjoy it
the beings that you love!
October2016
(Controversist)