After Months of erratic activity in which i have hardly been active on Steemit, i have decided to come back! Feels like a good time, right? Bitcoin is on a bull run. Byteball just gave some airdrops (by the way you better sign up if you still havent), and generally the mood is good.
Looking back
On a personal note, i had taken a break to try and fix some overly demanding issues, plus i was discouraged by some old experience here 3 or 4 months ago which made me question the value of our community here. But having reflected on my life, and looked back on the friendships i had built then, i realize this community has its own weaknesses, its own pricks, but like in everyday life, that is to be expected.
So the only wise thing is to ignore and work to do what is required to here, that is to create content. I have also missed many friend, especially in the freewrite where i was an integral part at the beginning, and from where i first experimented on, and refined my writing skills.
Steemit endeavors missed
If you have been around there for a while, then you remember The Empty Chair Series that took me 21 Episodes of daily writing. This is frankly a feat i am most proud of not just on Steemit, but in my writing career.
Find all of those in this 21 Empty Chairs (The Complete serial). They are stories i am proud of and hope to build on someday, soon i hope now that i am back.
And then of course mentors like @terrycraft who really took it upon himself to support me from since i first joined, and to whom i am still grateful. I have not been in touch with him, as he also seems to have taken a break owing to some personal challenges, but i wish him the best, and hope he returns soon. I especially miss his poetry contests, and his mentorship.
Then my best supporters from that time, the bothers and sisters in Christ of the @christian-trail. I am very grateful for your support then, and will need it again!
Life goes on
Speaking of poems, i never really combined all the poems i wrote from since joining as i did with those freewrites, but Here is a Repost of my most favorite of those poems. It is a the kind that still has the power to evoke so many memories in my first relationship, and that i wrote a a tribute to Klara, the woman of my first love and whose name i have always used as a character in my stories (Did you know that!?).
Its unfortunate things did not exactly go between us as we had both hoped, but that is life. And for both of us, it goes on. But of course who knows what the future still holds! Because there is nothing i wouldn't give to found us again KLARA! This repost poem is to give you a peak into my poetry 'tryings' as Terry used to say, but also a re-dedication to Klara.....who is now on steemit!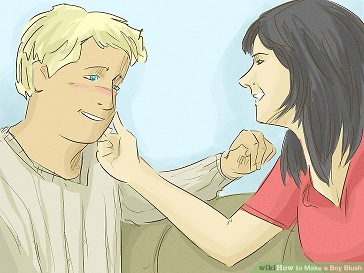 This heart you knew,
it still skips,
and throbs



these knees you held,
they still knock,
and wobble



and my cheeks,
you liked to stroke,
they still blush,



at your sight,
i still tremble,
just like the first time
That is the one poem i still read today, that evokes 'everything' i ever felt, everything i always wanted to feel, and that for over 3 years until so much came in, and we both failed to manage it. We were young Klara, now we are not!
Anyway, that a side, i am glad to return. My activity will be the same. I plan to resume writing stories, short stories especially. And poems. And doing book reviews here there. As it was in the beginning, so shall it be that i return as a READER and a WRITER! I am happy.
So much has obvioulsy happened in the few months of my absence and i hope to catch up, including the introduction of some DaPPs like DLive and Dtube. I am very excited, and will be taking advantage of all of these to enjoy my experience here at steemit.
Yesterday is gone, and tomorrow is up to me!