Shadow of Soul
original poetry
with photographs by Carlos Henrique Reinesch
---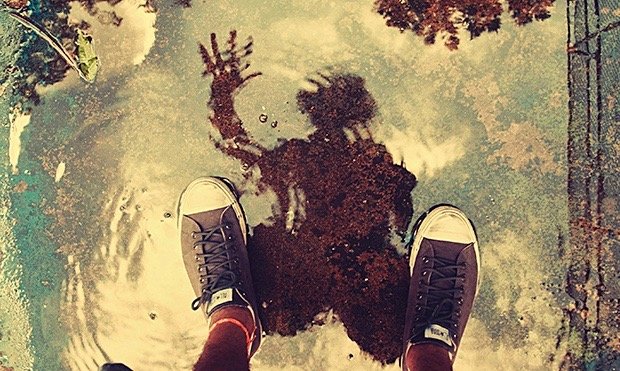 ---
Shadow of Soul
All sleek laced up,
Shower-preened to stroll—
Through a ghost city
At high noon.
Mild gazing,
Mute surveying,
Some of the child-fire's still left
in my eyes:
enough to coruscate brighter things
not yet entered in the world.
Showers of grey flame
Patter softly about:
Some star in the course of mourning
Has turned its fire humid and cold
Like the lower half of my lips,
And so it falls.
Towards my oceanic body
Gravity is no less insistent
Than towards a single drop
In the crystalline sheath
Of rain swirling about me
Which crashes,
And yet I stand.
I pause and glance down
Into a stone mirror—
Imagining
Some shadowy giant,
As distant from humanity
As humanity from insects,
Who watches me watching my reflection
And sees the planets as drops of rain.
---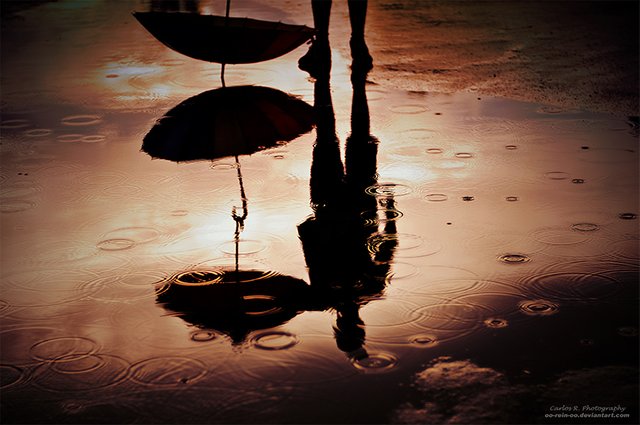 ---


.
  I: "Reach Out For My Soul"
  II: "The Mad Umbreller"
  III: "Shadows Of The Soul"


---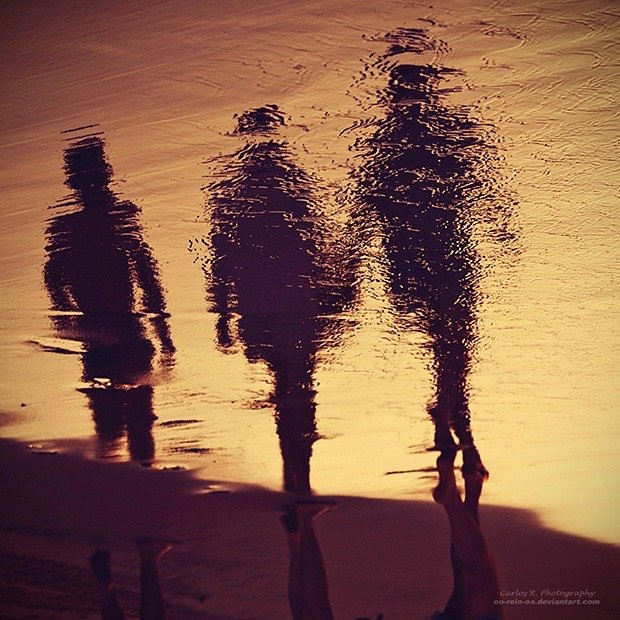 ---


---
Note
I used the first photograph in this post, "Reach Out For My Soul" as a visual prompt to write this piece. Since I had to crop it quite significantly for the thumbnail, I want to reproduce it in full again, here at the bottom.
---


---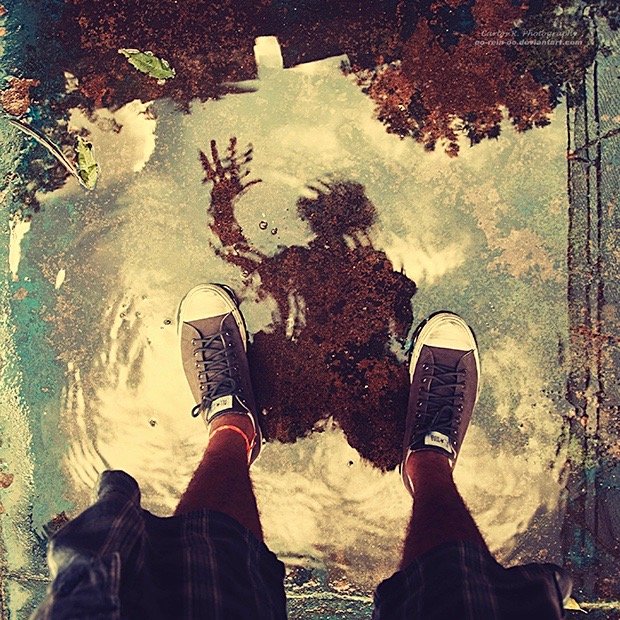 ---