Seaside council
........................
. original poetry by @d-pend .
.........
   (art by jopeli, evanjensen,
   and ribbittyrabbitty)
---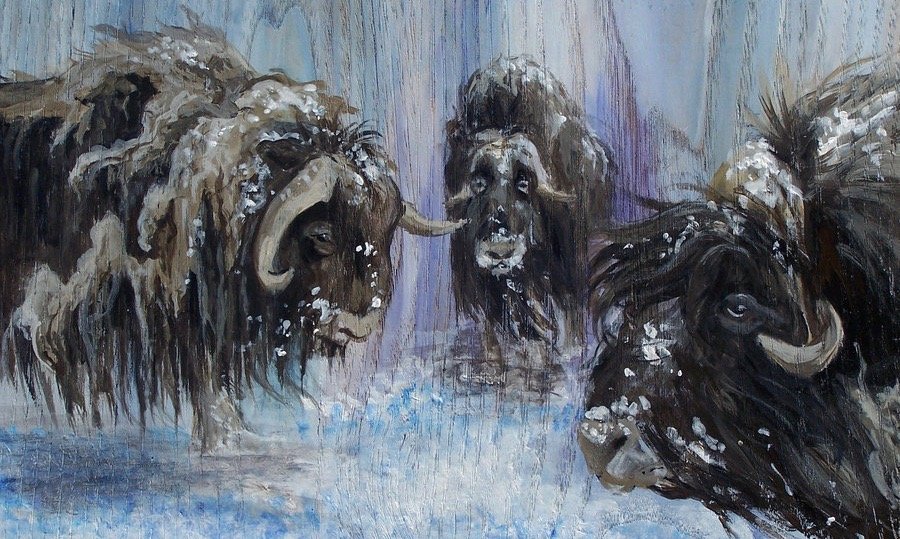 ---


---
Seaside council

      To wade through compliments:
turbid sheen                            
           on a plum-skin pickled by winter.

To drown in adulations,        
in frenzy of decrepitude      
 noon's myopia-seared squall
opening its arms to destiny.

(Vigor of a lone, fading flame
in the captain's quarters.)   
*
Out on that wasteland paradise
whose denizens speak waves,
I imagine a council adamant
to train the wayward knaves.
A dialogue of juggernauts,
debate on all and nil
could satisfy my insolence
and rectify my will.
I'd ask the gulls for metaphor,
and plead the storm for pain.
I'd let the porpoise lecture me,
enslave myself to rain.
Sea-rhythms' stilt and their insistence,
their grace and shocking wrath
will flood me with uncertainty
in flawish aftermath.

*
             Each drop with porcelain elegance,
the negative space                  
                   produced by the passage of a thought.

(The smell of old books,          
  and a candle just blown out.)
---


---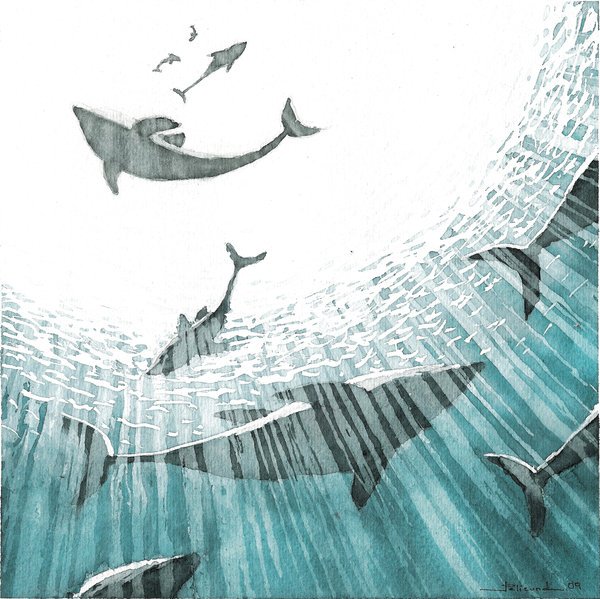 ---


---
Poetry by
@d-pend
9/2/18
.
Art by
.
   1 — "Musk Oxen on Wood" by ribbittyrabbitty
   2 — "Dolphin" by jopeli
   3 — "Airship Defense" by evanjensen
---


---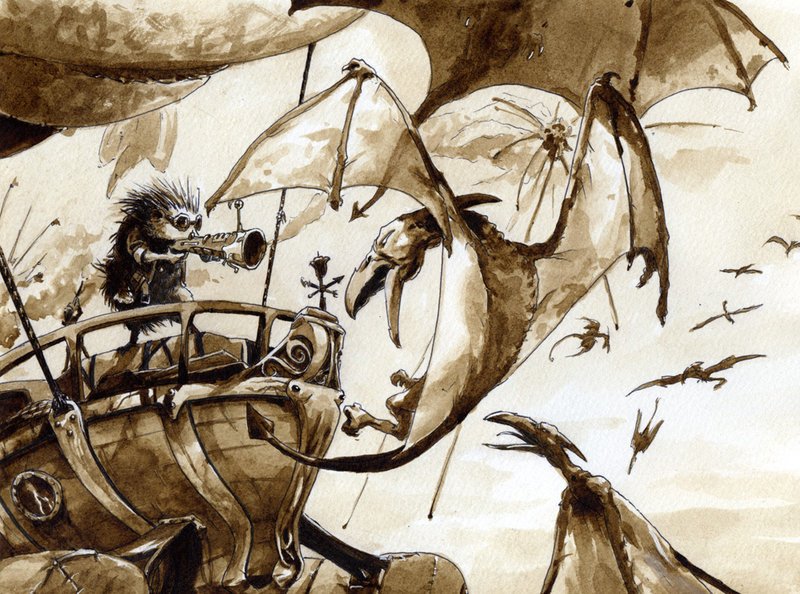 ---


---