- Mottled conduit -
----------
- original poetry by @d-pend -
-------------------------------------------
--------
photos by mahoujirou, nasht-01, and lineageman
---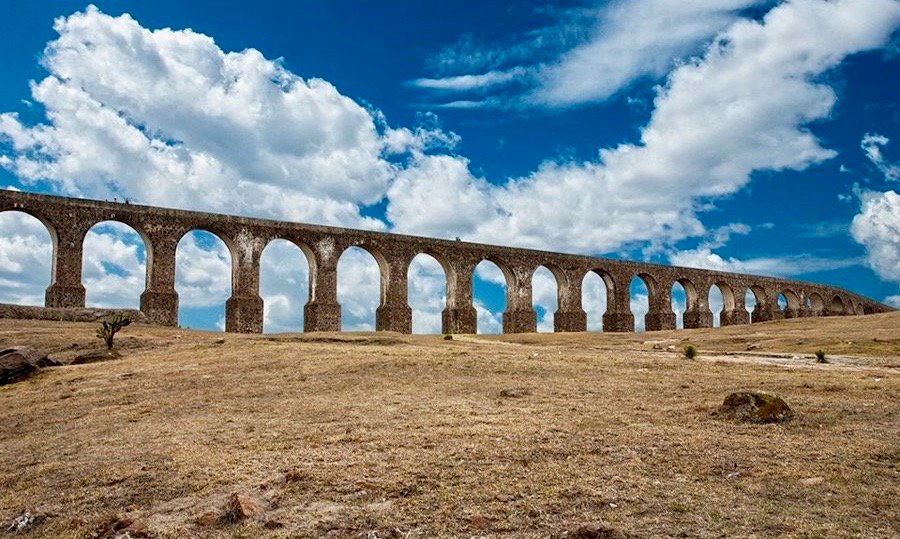 ---

---
Mottled conduit
Giddy over river ducts unfinished,
I inhabit indistinct forms
to peel back amber ebbing
and strengthen the girders of time.
With no thought to the northern tundra,
here is the sun's cradle
that pacifies me with vibrance.
There, the protean swarm of being,
biodiverse with innocence—
rides its way across the horizon.
The vessels of men,
built of tempered granite and coal
crawl upwards.
Webbing from life's nexus
pours around my skybody,
anchoring me with adakite.
I could escape
from this fated cocoon,
but the aqueducts would crumble
into strontium
and yttrium
and ash of winters past.
---

---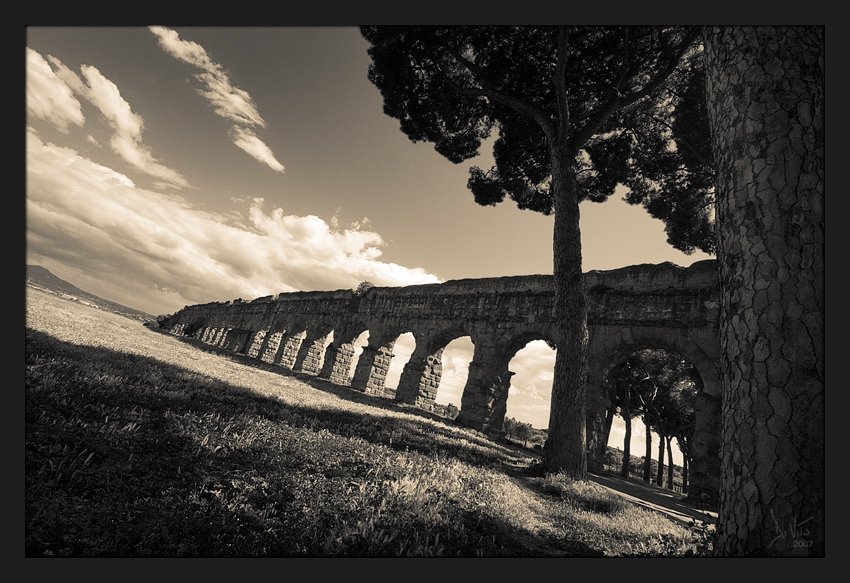 ---

Written by @d-pend
Sept. 4, 2018
.
Photos by
.
   I — "Sky Road" by mahoujirou
   II — "Parco degli Acquedotti nr 2" by nasht-01
   III — "Old Aqueduct 2" by lineageman

---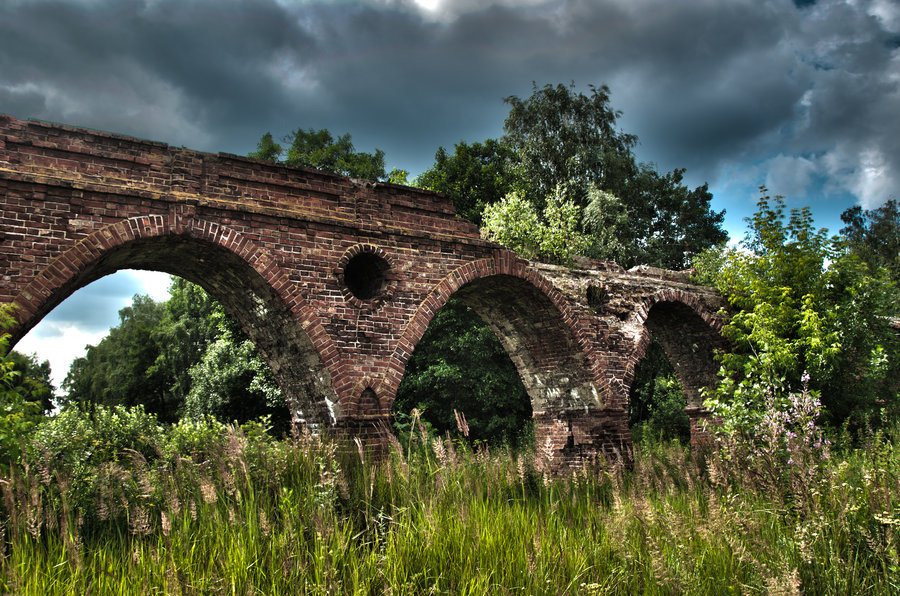 ---

---