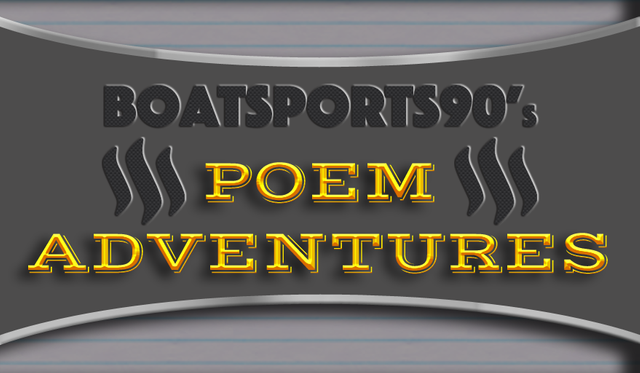 This poem is dedicated to @braveboat who certainly enjoys a glass of wine.  I tried a little different style with this one- it's shorter but was a little tricky so hopefully y'all will enjoy it just as much! I plan on doing a longer version, similar to my other poems but still wanted to go ahead and share this one too.
Wine
There's something about a glass of wine
Especially while I sit and dine
It makes this meat really shine
I'm starting to feel oh so fine

It was a rough week of work you see
This time is all about just me
The buzz is bringing me some glee
Whoops, actually now I'm tipsy

Just trying to drown this week's funk
It was filled with all sorts of junk
I didn't plan on getting drunk
But here I am, about to kerplunk


There you have it, short and sweet but I thought it was still worth a share. I am still open to more suggestions. Give me a topic and I'll do my damnedest to write a poem for you. It can literally be about anything - happy, sad, funny, depressing, whatevs. If you want a personal poem or something specific, please be sure to give me enough information or anything that you would want included. Hopefully this will catch some speed and a lot of people will want their very own personalized poem. If my poem meets your standards, then all I ask for is a resteem to spread the joy. Thanks for reading and let's hear some ideas!