[Poem - With Recitation] - Dream World
---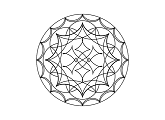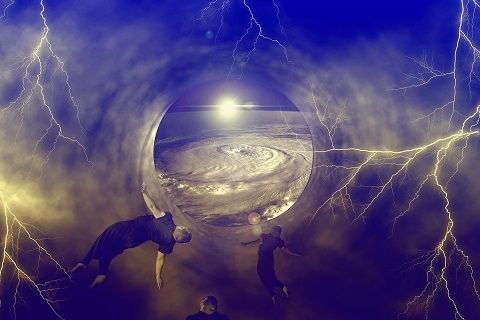 ---
In that place I often visit, once or twice a night or more,
I find each time another world, each one unlike the one before,
Where each is furnished in the style of some Architect's decor,
Drawn from the House of Memories, that grand subconscious store.
So I become another person within a world that's ready-made,
And find familiar things around and have no need for aid,
For that world seems as familiar as a land I've oft surveyed,
Like I'm an actor on a stage and this a character I've played.
And having joined the play in progress, that dreamy picture show,
I find I know just what to say and what to do, and where to go,
In a world that feels as real to me, as the waking one I know,
Except it's someone else's life, and I'm going with the flow.
But even better are the times when I am granted that lucidity,
That makes me realize that I'm dreaming, and with crystal clarity,
I look around with opened eyes and I know with instant certainty,
That I'm the Maker of this world, Creator of everything I see.
And once that world is shown to me, I've often found I want to fly,
To lift my arms to Heavenward, and with a thought to take to sky,
And as easy as a wish could be, I'm looking down from very high,
To revel in all my mind has wrought, and in that Power I personify.
I have flown around a world and seen its' wonders great and small,
From ocean blue to mountain high, and prairie green to waterfall,
From village quaint and forest tree to cityscape and spire tall,
I've seen the handiworks my mind has made and was awestruck by it all...
...Until the morning bell is rung, to pull me from that soaring height,
And steal from me the wonder that had entertained me with the sight,
And made me smile just like a child, embracing such a grand delight,
That filled my sleeping hours full and made adventure of the night.
I've often hoped I'd stay asleep and remain within my dreaming's sway,
But, alas, it seems the mundane world has plans to never let me stay,
But wakes me from that wondrous place to the humdrum of the everyday,
But at least I know, that world of dreams, is just one night away.
---
---
The "flying man" image is used courtesy of a Creative Commons license, and is originally from here:
---
Thanks for reading and perhaps listening.