Happy New Years everyone :-) I hope you all had a wonderful closing of 2017 and opening of 2018. I started a 30 day poetry challenge yesterday and realized that I should have probably started it on the 1st of the month, so today's post is "Day 1.5". One of my new year's resolutions is to write more, and my friend Kamille gave me the idea of poetry prompts to help facilitate writing. If this sounds like something you want to do as well, then please join and use the same prompts or make your own. Happy writing!
---
---
I dreamt last night of God
As they wrapped me up in
cedar and red mandarin.
Tracing the Chinese character "4" (四)
with my pinky toe,
While my hair traced the colors of a thundering horse (马).
God's whiskers became tangled in my own
until we turned into a kelp forest
with maple syrup dripping down our tentacles,
feeding the merfolk who had emerged from the rock bed of the sea.
I saw a body floating down,
it was the woman that I used to be.
The body swayed its way into our slimy green kelp arms
And we rocked back and forth,
God and I and that body,
While the ocean sang us a lullaby of tidal motions,
looping back to the beginning every 29 days.
This was a dream of my origin story,
and of slowly returning home.
---
---
Day 1.5 Poetry Challenge :: Write a poem inspired by the last dream that you remember.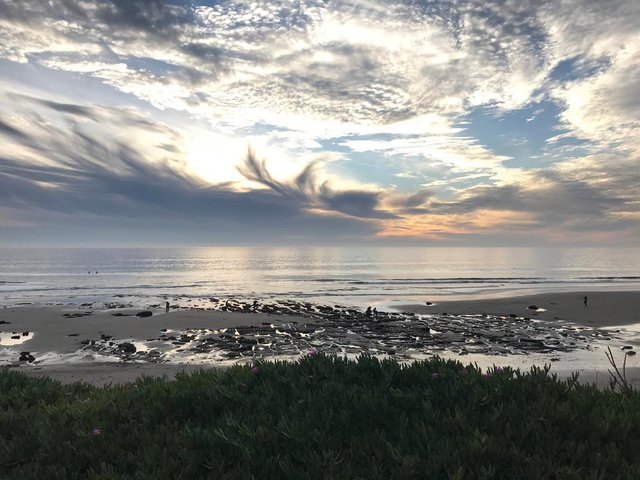 Today's sunset on Highway 1 in California