A GOLD MOUNTAIN
Hi everyone,
this post will be short as I'm feeling quite tired after working like a madman all day.
It's a translation of an old poem of mine about... something related to a madman or whatever.
Have a read: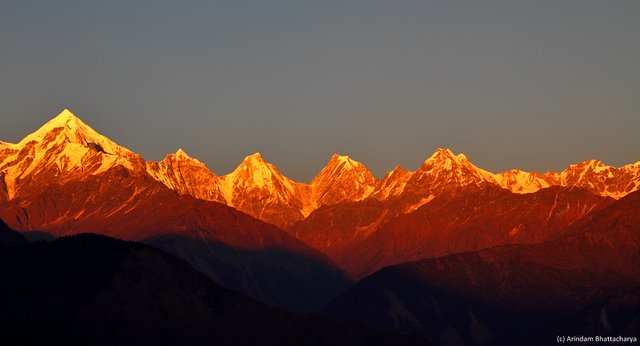 Source
-+-+-+-+-+-+-+-+-+-+-+-+-+-+-+-+-+-+-+-+-+-
A GOLD MOUNTAIN
Get the eyes of the keen madman moving,
he's a long sleepless night
His fingers dial a dreadfully young rheumatism,
he's moments of desire and despair
Ups and downs he counts as even numbers,
he's an odd number of precious metals
He's a mountain bathed in sunset gold –
shower him with shadows cast by clouds
He's a bunch of red stones stacked high –
his shirt is tied and tie-dyed like Mars
He's an empty cottage soaking in sun –
moons and stars may also factor in
Get the heart of the keen madman pumping,
he's a king of yellow in yellow
His eyes falter behind a nearsightedness in sprint,
his are the bruised rhymes, shins
Words and verses are curds of curses,
he's all that you never wrote down
-+-+-+-+-+-+-+-+-+-+-+-+-+-+-+-+-+-+-+-+-
How you you see this poem?
RELATED POST: MUCH LIKE WATER