Eyes
Eyes are mirror of our heart which reflect feelings that our expression can't...
It says those words sometimes that mouth can't...
It can explain unknown things that we can't...
Open these eyes,
look at the sky,
Perceive the highest level of the cloud,
Grope the perception of life........
Some eyes make you cry,
Some makes you smile.
Some can grab our soul,
Some can fill our life whole.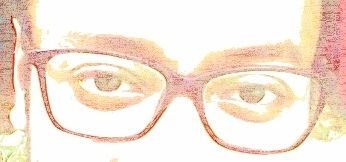 Intent of one's is captured in eyes,
Impact of it is more convenient by trails.
It has to be more perfect,
It maybe in the surface.
Eyes have constructed angle of view,
It differentiates us from each other...
That would be illustrated by nature,
Which can't moderate by texture...
With the dignity of life,
With the passion of smile...
Nothing can be hidden in those imaginary eyes,
Everything is beautiful through these sparkling eyes...
Thanks for reading... 👀