Because woman is great.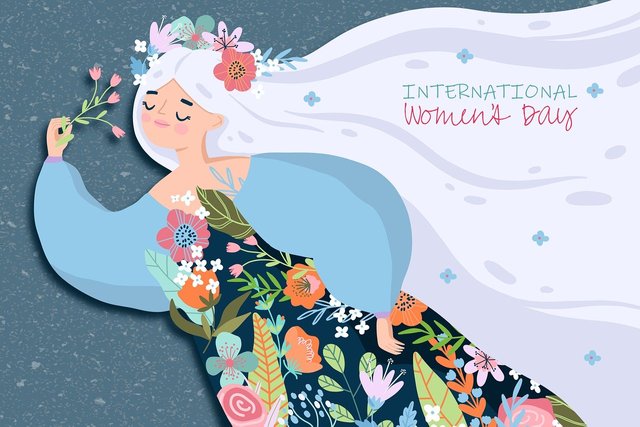 Weep in my heart and still laugh from outside
Rides hair that is frequently scattered
Everything gets left behind as soon as they get married
Friend - friend, freedom, child is missed
Cover your torn ankles with a sari
She takes care of family more than herself
She is the most afraid of everyone accumulating her authority over him.
When the girl goes to her in-laws marriage
Forgetting, she settles down at her maternal home
When she enters the house, the courtyards are filled with happiness
Feeds the whole family and then eats herself
If a woman takes care of her life then everyone's life is taken care of
How much does the daughter change after marriage?
After all, why would a woman speak fearfully, in the voice of slavery?
Wakes up in slavery, sleeps in slavery
Murders caused by dowry
She dies in her four walls.
The day she learns to raise her voice
Will find his dream home on that day
Change yourself society will change that day too
When the whole in-law will sit and eat food with you
But freedom also means you don't forget
Freedom is equality not governance
The woman of the conservative house is still a slave
It works like a machine all day long
From the mountain of sorrows, it falls like a waterfall
Because woman is great.